By Alli Summerford
July 15, 2007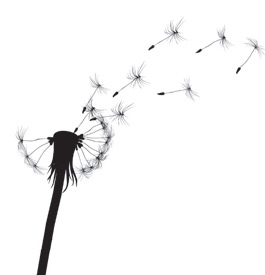 For this quarter's Internet Marketing newsletter, we are highlighting one of the fastest growing (and easiest) ways to get the word out about your business, products, or services – the online press release. So, I guess this newsletter becomes a news release about news releases.
Online news distribution services such as those offered by prweb.com make it easier than ever to distribute news about your web site. For a fee of $200, prweb.com will distribute your release directly to media outlets and other news sources on the web. There are three primary benefits of using this emerging Internet marketing tactic.
Widens the reach of your news item and web site.
Has a significant impact on search engine rankings for the terms targeted in the release.
Increases traffic to your site.
The search engine optimization package offered by prweb.com allows you to target specific keyword phrases and add emphasis to them (in the search engines' eyes) by linking to corresponding content on your site. So, if you are releasing a new product or service, you can write an article about it, targeting keyword phrases that searchers would likely use in finding a product or service of that type.
Words of Caution: Prweb.com maintains close editorial control over the quality and format of the releases submitted through their service. When writing your article, it is important to keep in mind the angle that the story takes. It needs to be a third-person, news-related article, not a first-person sales pitch. If you are not a born writer, it may be best to hire a copywriter. Be prepared to provide an outline of the key information points to be contained in the article and sources of additional information to the copywriter.
In developing your marketing plan for the coming year, online press releases should be a new line item built into the marketing mix. With Universal Search gaining momentum, news items will become more prevalent in the search engine results pages. Bottom line: if you are not getting the word out and expanding the reach and visibility of your services in this way, chances are your competitors are or soon will be.
To learn more about this service, watch the video on the left-hand side of the prweb.com home page. It offers a great overview of the service, how it works, and why is it effective.
As always, we are here to help. If you have any questions, or would like our help in implementing an online news strategy for your site, just email us or give us a call.