By Alli Summerford
August 24, 2012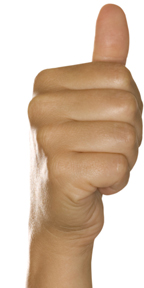 In today's mail I received a coupon for duct cleaning, something that I've needed to tend to for much too long. I already had one price in hand which seemed a little high when today's mail delivered a coupon offering the same service at a fraction of my previous bid. I was thrilled, picked up the phone, and scheduled an appointment for the service later in the week. Great; problem solved. Money saved. Right? Wrong.
I thought that I'd check out their website to learn a little more about the company. While I was at it, I also looked at their Google+ Local page. There was one review on Google, and it was very negative. Now I had some doubts and needed more information. I searched Google for their company name and the 3rd result was the Better Business Bureau's review page for this business. One negative online review (like the one that I saw on Google) does not an awful company make; all companies will at one time or another make someone mad. But, the 17 complaints filed with the BBB and their accompanying F rating of the company presents a clear pattern. I called the company right back and cancelled my appointment. Start to finish, this process (receipt of their marketing materials to cancelling the appointment) took about 15 minutes.
Lessons for Small Business Owners
The most obvious lesson here is not to run your business like that. Provide a high quality product or service and do so in a professional manner. When a problem does arise, fix it. It's better to address a problem offline to the customer's satisfaction than have them turn to the Internet in anger.
But, let's assume that you are a great company that provides excellent service to your customers. With consumers evermore frequently using the Internet to find and research service providers, a negative review online can be a serious barrier to new customer acquisition. How do you manage your online reputation?
Step One: Monitor your reputation.
Check your local listings in Google, Yahoo, and Bing on a regular basis.
Check your listing in directories like Yelp and Angie's List regularly. Angie's list will send free email reports on new reviews.
Use Google Alerts to send notifications when new instances of your company name appear online.
Step Two: Encourage your satisfied customers to write an online review.
Send an email thanking your customer for their business and asking for the review.
Include a link to the review site so that it is easy to click through from the email to the right place to write the review.
Mix up the link that you send. Send some customers to your Google+ Local page, some to Yelp, some to Angie's list, etc.
Not only will you stay more closely connected with your customers and your online reputation, but this process provides the added benefit of helping with the ranking of your local listing in the search results. Businesses with reviews associated with their listing tend to rank better than those without reviews. What people say about your business online matters; stay informed and be proactive.