By Alli Summerford
May 30, 2013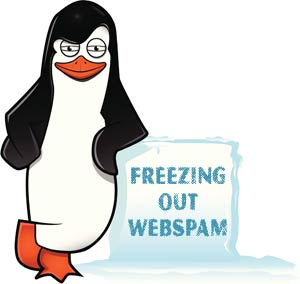 This spring marks the one year anniversary of Google's initial Penguin update.  It is a good time to look at what this algorithm update means for you and how you manage your website.
The Penguin update hit the scene on April 24, 2012 and took aim at sites using webspam or black hat SEO tactics to game the system.  Some of the tactics targeted in this update include duplicate content, link schemes, keyword stuffing, and cloaking.  All of these tactics center on deception and attempt to create a shortcut to better rankings.  As many of our articles on this site stress, there are no shortcuts when it comes to your site's SEO.  The time, energy, and money are better spent creating good content and a great user experience.
Since the initial Penguin release, there have been 3 additional updates, all attempting to reduce the presence of low quality sites in Google's search results.  For information on these updates, see Barry Schwartz's piece in Search Engine Land.
For sites not employing these tactics, this update and its subsequent refreshes are good news.  They mean that Google is continuing to try to create a search experience that rewards high quality sites.  The key for business owners is to make a continual effort at providing the highest quality site possible.