By Alli Summerford
July 28, 2013
So you've got a Facebook business page, now what?  You've got to make it pretty, of course.  Facebook limits your options in customizing your business profile, but one area of opportunity to brand your page is the cover image.
You'll need a horizontally-oriented image that can be cropped to 851 pixels by 315 pixels.  You can use either a photograph or a custom image.  You can see examples of both of these approaches below as used on our business page.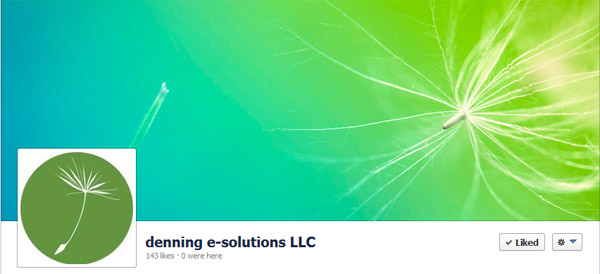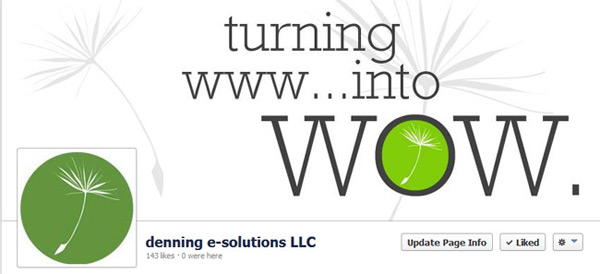 Keep in mind when choosing your image that a portion of the lower left will be covered by your profile picture.  Use our guide below to see exactly what part of the cover image is covered by the profile picture.  We suggest using your logo in the profile picture area, reserving the cover image for a big, bolder image or message.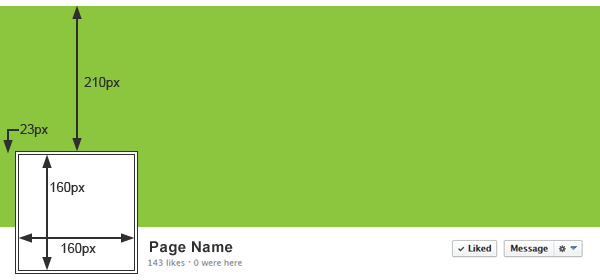 The cover image can be a fun way to keep things fresh on your business page so remember to update it regularly.  You can update it seasonally, use it to announce company news, or share new products—whatever is happening in your business share it, in part, through your Facebook cover photo.  Be imaginative and have it reflect the personality of your business.
Facebook has a few rules regarding cover photos; keep these in mind when developing your image.
The cover image is public so anyone visiting your page can see it.  Make sure that it isn't misleading or in violation of anyone else's copyright.
If you are creating a custom image with messaging, the text portion of the image can be no more than 20%.  So, keep the message short and the image primarily visual.
You can't encourage others to upload your cover photo on their personal profiles.
Source: Facebook
When you are ready to upload your Facebook cover photo, here are their instructions for doing so.
Get creative and use this branding opportunity to your advantage.  It's easy and free!