By Alli Summerford
August 26, 2013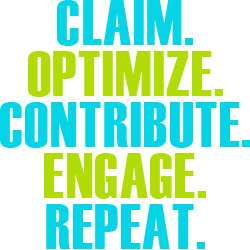 On a recent trip to south Florida, my family neared our overnight destination and needed to identify somewhere decent to eat in Ocala, Florida.  While the Ocala exits off of I-75 offered plenty of national chains—both fast food and "fast casual"— we were in the mood for something more unique.  My husband—who wasn't driving—searched "Ocala restaurants" in Google on his smartphone.  Google returned 7 local listings at the top of the first page results.  The 4th one down caught his eye—it was likely the word "bistro" that got him.  He clicked through to the website for Cuvée Wine and Bistro.  After a quick review of the online menu, we decided to try it.  The website offered a convenient, embedded form from OpenTable, making the reservation process a snap.  We got from asking "what are we going to eat" to reservations in five minutes, all while driving down the interstate!
If you find yourself in Ocala, give Cuvée a try.  They have the best selection of wine in north Florida, including a cool serve-yourself setup that allows you to sample every wine they stock in amounts ranging from a full glass to a single ounce.  The meal was great, and the service was very attentive, although not inexpensive.  In all, we were pleased to have found and experienced something new.
Lessons for Local Businesses
Because of their website (its menu and online reservation form) and most importantly, its placement in those first seven local results in Google, Cuvee's owners gained a new customer with no prior knowledge of their business.  Those were dining dollars up for grabs for some restaurant in Ocala.  If you are a small business owner that operates on a local basis, you are missing opportunities if you are not actively working to capture these customers.  Search is the number one mobile activity so integrating mobile SEO into your marketing strategy is no longer optional.
Best practices for Mobile SEO are not unlike the basics of SEO for a website: provide high quality content and a good user experience.  With mobile, you just need to apply those practices across a wider range of platforms and services.  Marketing doesn't end with your website; you need to claim, optimize, contribute, and engage with users across a wider range of locally-oriented sites like Facebook, Yelp, Google+Local, local directories, and market-specific sites in your area.
To get you started on the road to mobile SEO, here are a few tips and suggestions.
Include your location in your title tags and content (Cuvée could benefit from this tip);
Consider developing a responsive website (Google's preferred approach);
Provide a clickable phone number in the header of your website and your local address in the footer;
Add fresh, locally-focused content to your website on a regular basis;
Claim and optimize your company's profile in Google+Local, Facebook, and Yelp by adding descriptions, categories, photos, and videos.
Ask customers to provide reviews on your Google+Local page as well as on Yelp (Yelp is a feeder app to other services);
Contribute to your online social profiles regularly by sharing the new content from your website and other information of interest to your target audience;
Engage with your social followers;
Make sure your business information is included in Localeze, a data supplier for Apple Maps (and Siri). This service costs $297 per year, but is the easiest and most efficient way of ensuring that your local information is included and correct across the widest possible number of websites.
Mobile SEO is now an essential part of the marketing plan for any local business.  The great news is that many of the tips included above are inexpensive to implement.  With a little time and attention, your business can begin capturing its share of the ever-expanding mobile search market.