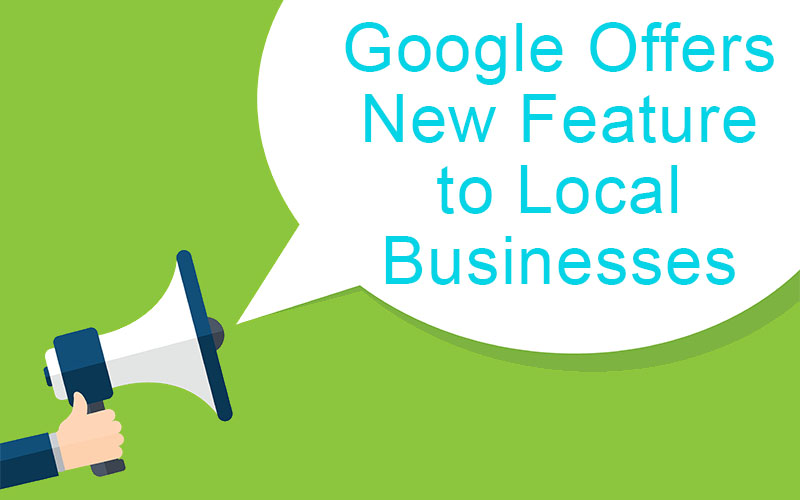 4 Reasons to Add a Post This Week
Last week, Google rolled out the ability to add posts with a call to action to your Google My Business local listing. We recommend that all local businesses take advantage of this new opportunity for the following reasons:
This is a great way to get specials, events, product info, etc in front of local searchers in the market for your products and/or services.
It's free! Using this new feature is free as a part of managing your local business listing. All it requires is a little time on your part.
Google favors content that is fresh; while it is too soon to provide hard evidence on this, historical experience with other Google offerings suggests that a listing that is more updated and provides timely and useful information to searchers will fare better in the search results than a listing that has been untouched in a while and offers stale or outdated information.
Google loves their own features and wants you to use them. And as a business owner, you want to do what Google wants you to do. To that end, they began sending out emails to managers of Google My Business accounts this week. The email includes some basic instructions that look like this: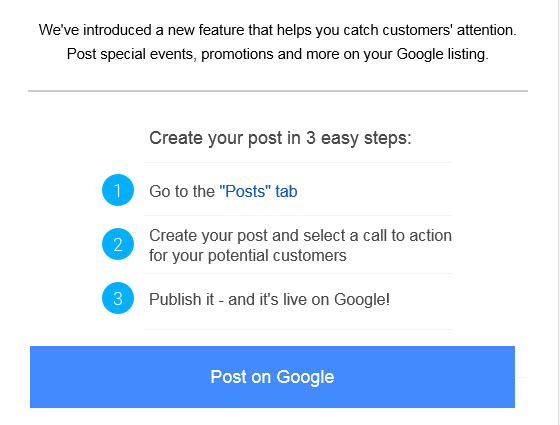 Use Google Posts
From the Dashboard in Google My Business, you will choose Posts from the left side menu. That will open the Posts function on the right-hand side of your screen. You simply click in the "Write your post" area and a new window will open for you to create a post (shown below). Add a photo for your post, write your post, and add a call to action. Use the Event option if the post is event-related. Finally, you click PREVIEW from the upper right of the window and then PUBLISH from the upper right of the next window to make it live.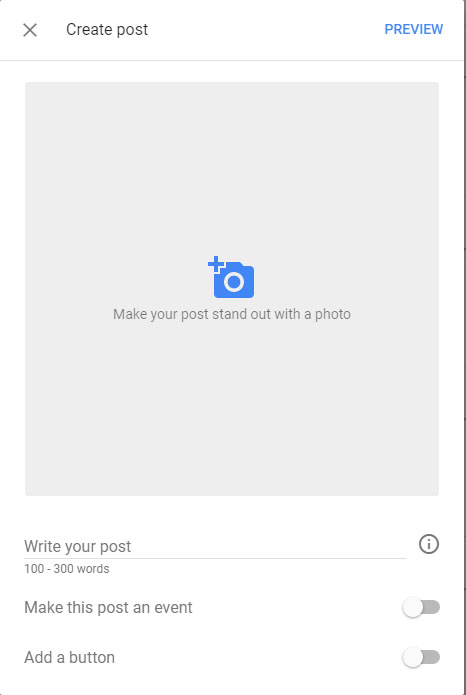 Google Posts in SERPs
Once you have added a Google Post, a new area is added (this is immediate in the search results) to your business listing in the search engine results pages (SERPs). It displays your newest posts first, showing two at a time. See a screenshot of our Google My Business listing with the Posts added at the bottom as an example.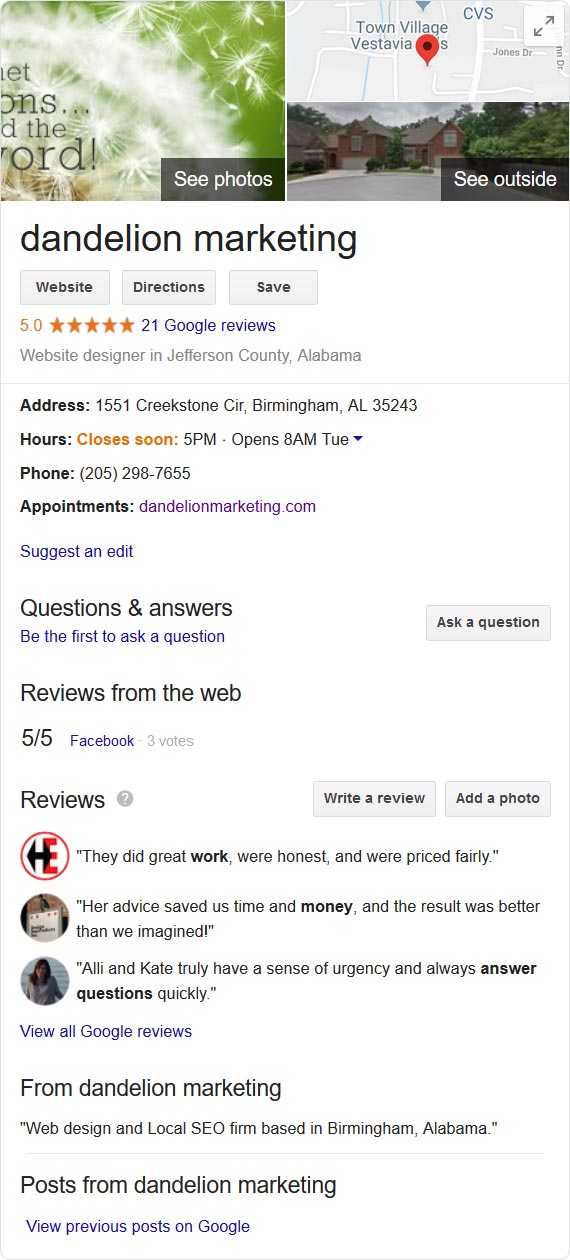 This is a great opportunity for small businesses to provide fresh content to potential customers and keep your information with Google up-to-date. We recommend that you add this to your weekly business marketing, along with writing new content, asking for reviews, and active engagement in your chosen social media outlets.
We are rolling out a limited number of monthly marketing packages if you are interested in outsourcing this and other regular local SEO marketing functions, including content development and review management. Contact us for more information and to discuss if a custom monthly marketing package is a good fit for your business.