We are excited to announce the New Year's launch of a completely overhauled website for long-term client, Red River Dermatology of Alexandria, Louisiana.  Recent practice changes resulted in a re-branding.  Because the website was several years old, the re-branding provided the ideal impetus for a site redesign.  They wanted a fresh, clean look that complements the new branding and communicates the practice philosophy of "be confident in the skin you're in."  Red River Dermatology's practice approach centers on personalized treatments that give their clients healthy, radiant skin and improve their well being.  "With beautiful skin comes confidence that allows you to celebrate you."  The design of the new website focuses on communicating visually this idea of self-celebration and confidence.
In addition to all the standard features that come with a custom WordPress build, including an easy-to-use content management system and responsive web-design, the Red River Dermatology site features some new, quite cool functions.  For example, we implemented a color changing effect in the site admin.  Red River Dermatology now has the option to change their theme's accent color as desired by simply choosing the color from a dropdown menu in the admin. We worked with Red River to develop a range of color choices that offer seasonal options, while also tying in seamlessly with the new branding.
You can see two examples of this color-change functionality below.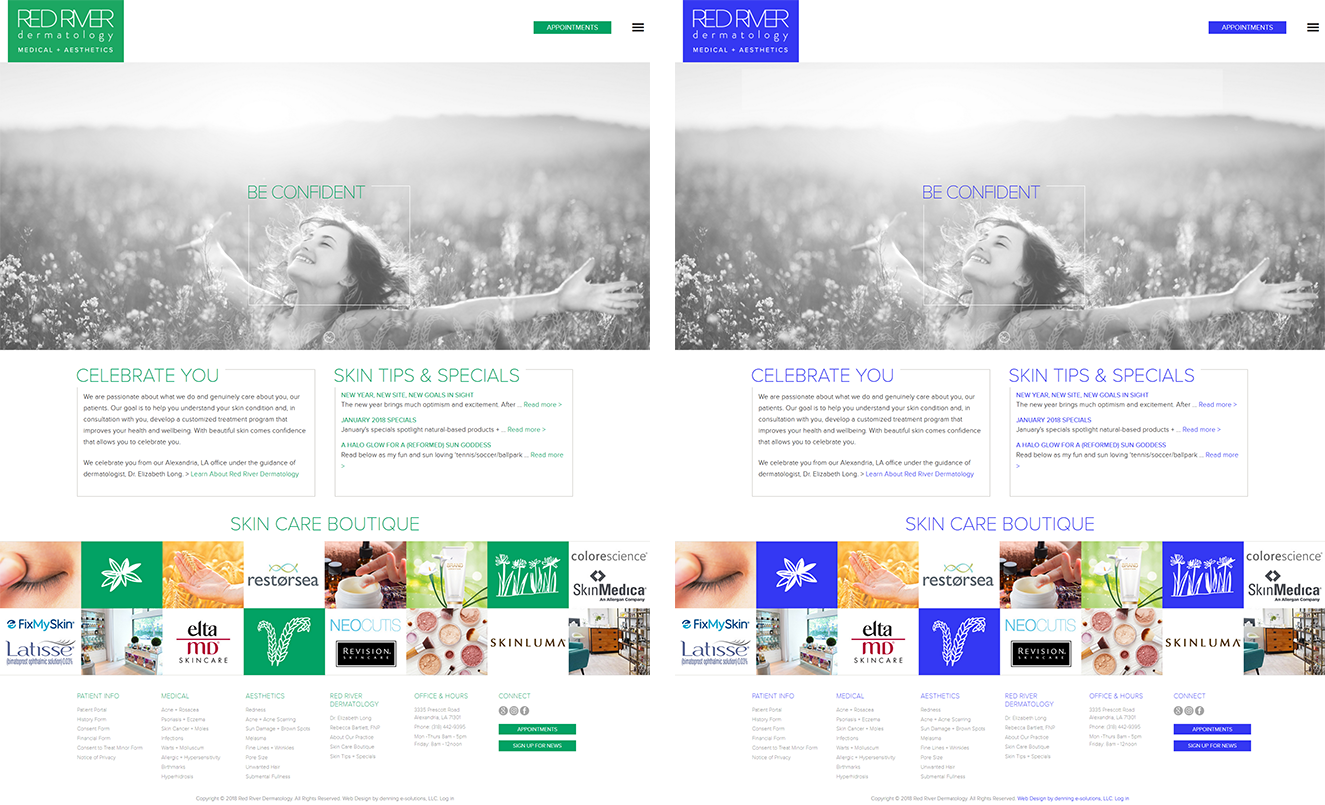 In addition, we developed a mobile-first menu, which provides an uncluttered and user-friendly experience, particularly important as mobile traffic to websites passed 50% in 2017.
We enjoyed working with Red River Dermatology to create their new and fabulous look!