We are excited to share our latest project— the launch of the new branding and website for Birmingham-based commercial furniture rep, Harrison Workplace Furnishings.
In Our Clients' Words
Jimmy Harrison came to us ready to take his new business to the next level in advance of his one-year anniversary. Our challenge was to create a branding package and website that was thoughtful and custom while maintaining a new business price point.
"Dandelion Marketing has exceeded expectations! I have a new, small business and on a budget. They treated me like I was their only client. Their ideas were spot on with creating a logo and new web-site for me. I definitely recommend them and look forward to working with them again."
Jimmy Harrison, Harrison Workplace Furnishings
Our Solution
We created a three-piece solution for Harrison that allows him to establish a brand and promote that brand on and offline. Those three pieces included:
The Brand
Establishing a company brand, with logo variations and a high-quality business card.
We developed a range of variations and elements so that Harrison Workplace Furnishings has flexibility in its use of the new brand. What works well for print or a PDF marketing piece may not be best as the profile image on various social media platforms. With a complete set of custom logo variations designed for today's largely digital marketing, Harrison's new brand will both help their business grow and grow with them.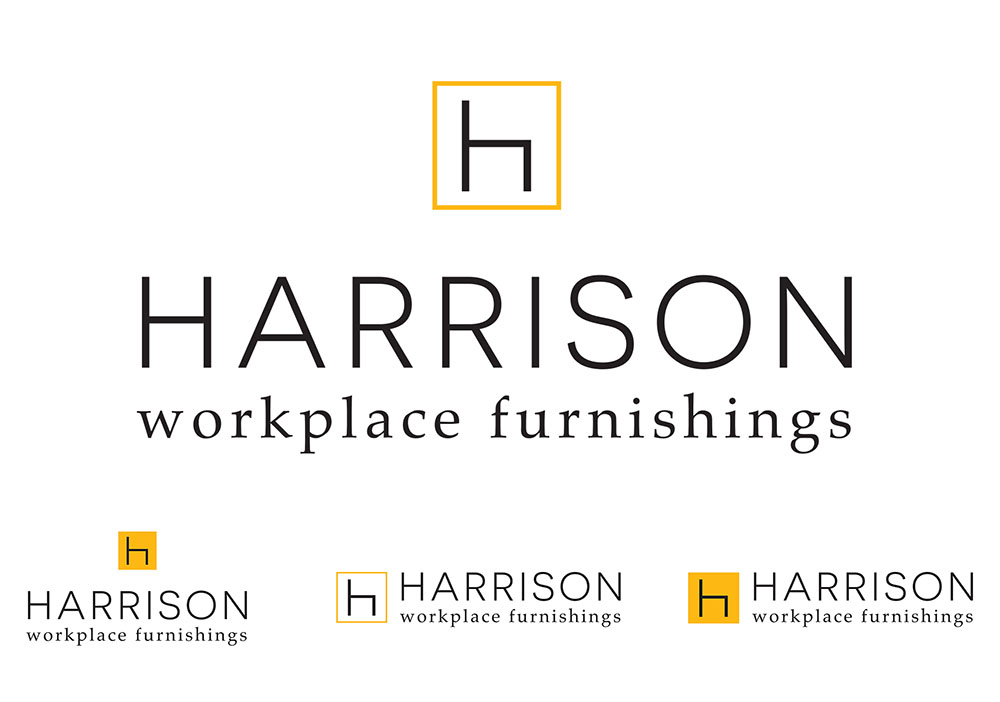 The Website
Translating that brand to a one-page, mobile-friendly website.
The new website gives an overview of the business, offers product images, and provides a contact form for site users to reach the company easily. The new website is a custom WordPress site that will allow Harrison to expand the site's pages and content as the business grows. For many new businesses, a professional, secure, mobile-friendly site that does just three critical things is an ideal starting place. A larger and more complex site can come with time as the business grows.
Those three critical things are:
Create a first impression of high professionality and quality.
Offer an easy means for contacts to reach the business.
Provide the business owner a basic tool to use in online marketing and communication.

The Marketing Follow-up
Consulting on the next steps to get the word out online.
After the launch of the website, we provided consulting services on the best next steps for establishing and optimizing the use of a variety of online tools.
We so enjoyed this challenge and the results that we are developing a new business starter package around this project scope. Watch over the next week or so as we announce those details and offer a special launch promotion to the first couple of businesses to take advantage of this new service.