Oversees the business, he does.
Today, I share a snapshot of my workspace here at dandelion marketing. By far the most interesting object on my desk is my smaller-than-pint-sized Yoda.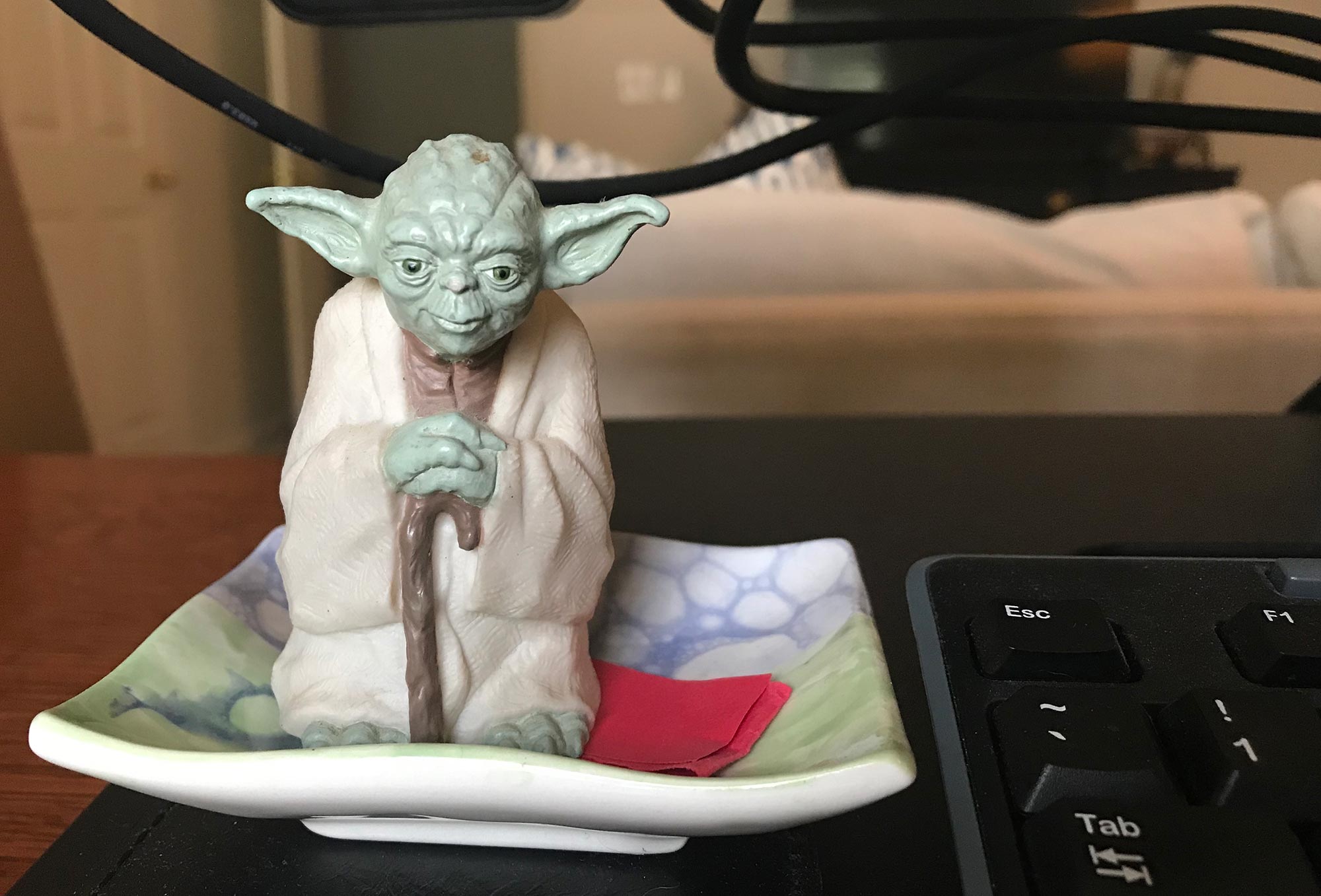 When I started this business 20 years ago (!), someone gave me this little statue. He has the feel of perhaps originating in a Happy Meal, but I have no evidence of that. I also do not remember why I was given this gift. But I have always liked Yoda (by far my favorite Star Wars character), and so he went on my desk. He has remained on my desk all these years. Through three moves and a company re-branding, he remains ever diligent in his oversight of the business.
So, in celebration of the wisdom on Master Yoda, I share five quotations that apply to business as much as fighting the Dark Side. We could all use a little more of the Force, right?
Do or do not. There is no try.
You will find only what you bring in.
Difficult to see. Always in motion is the future.
Always pass on what you have learned.
And, lastly, this one is my favorite. If we change the 900 years, to 9 years, this quotation is absolutely applicable to websites and website design.
When nine hundred years old you reach, look as good you will not.
Yoda may have missed his calling as a corporate consultant.