Content is still, in fact, king.
In the 20 years we've been in business, we've seen significant changes in the way we design, build and market websites. But one thing hasn't changed about websites in all that time—the value of fresh, quality content is as important now as it ever was. The best-looking website will have limited visibility in the search engine results pages if the website content is low quality, duplicated, or stale.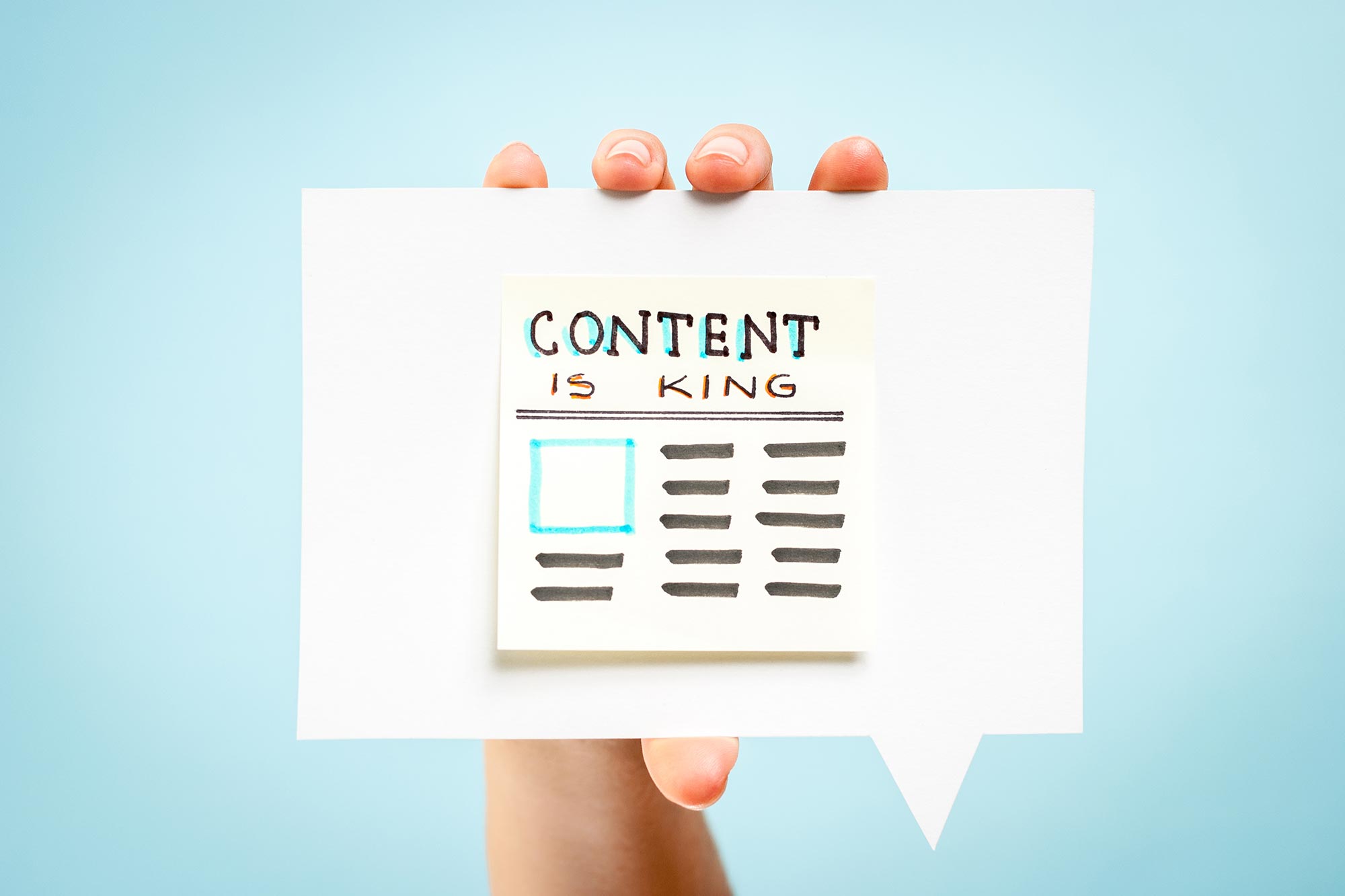 A Story of Neglect
Content isn't just King; it's the queen, prince, princess—it's the whole royal court. I know it is also the hardest part of maintaining your website. In theory, you understand that you need good, fresh content. However, the reality often looks very different. You get busy running your business, and it just doesn't get written. And that scenario plays out over and over, month in and month out. Suddenly, a year has passed and nothing has changed on your website. This reality may not seem like a critical business oversight, but this is not benign neglect. This neglect has a cost.
The Cost of Stale Website Content
Here's what you might not understand. Throughout that period of time when your website remained unchanged, Google's software spiders visited your site many times. And each of those times, Google found nothing new since their last visit. The logical conclusion Google draws from this data is that your site is out-of-date and, therefore, of less value to searchers. As a result, your website ranks ever more poorly. Google favors websites that provide the best value to searchers.
Now is the Perfect Time to Change
Understanding the cost of content neglect makes it clear that you need a specific plan of action. The good news is that you can make and implement that plan right now.
Start Here
Review your existing content.

Is anything out-of-date (products or services not offered any more, new ones not included)?
What is the date of your last news/blog post?

Make a list of content that needs writing.
Assign each content piece to someone with a deadline.
Make a plan for the next quarter, with specific content ideas placed on a calendar and responsibility assigned.
An added bonus of a steady stream of new website content is that it provides you with the perfect material to share on your social profiles.
If you need help with the quarterly planning and writing, we do that! Outsource this important task to us and rest easy that it will get done.