We love what we do. But, sometimes, we really love it. It was our pleasure to work with Beth McMillan of McMillan Interiors in partnership with Dataperk to bring her gorgeous work alive on her website.
Beth required a clean and elegant website design that provided a subtle background of glamour that matches her design aesthetic. The challenge centered around creating a context that presents a design punch without having the web layout overpower the photography of her work, which speaks for itself. As Beth herself does, we pulled inspiration from the world of fashion in creating a website layout that is functional, highly responsive, but big on drama and visual impact.
We developed sections of the site that allow Beth to update easily her online gallery and a modified blog section where she can share photo inspirations and short thoughts about her creative process. The site will tie seamlessly with her social media presence to create the ideal platform to help her expand the reach of her thriving interior design business.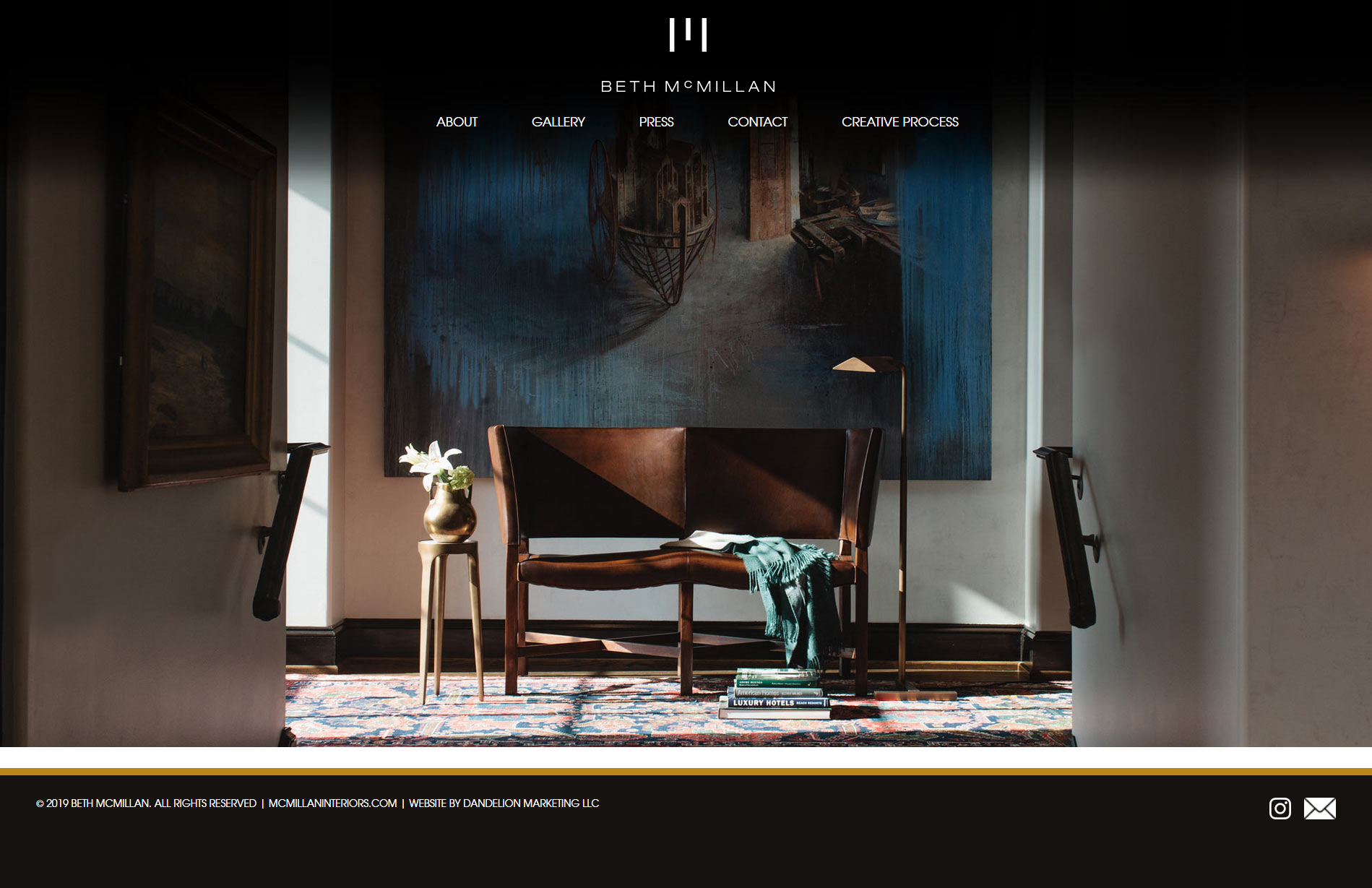 Beth had this to say about her experience working with us:
The whole creative experience from beginning to end was awesome! I went into the initial meeting not knowing whom I would meet or how it would go and I left there with a complete and totally secure feeling that my design goals would be accomplished and more! This venture and adventure with Dandelion Marketing, Alli Summerford, was inspirational and they opened my eyes to modern and unique ways of promoting my business. I now look at the newly launched site and wonder how that could be my own! I know, without a doubt, that it will serve me well! Grateful!
Thank you, Beth! We are grateful to you!