When is the last time you gave this workhorse-of-a-page a fresh look?
Not sure it matters enough to take the time? Take a look at your analytics. There's a very good chance that your 'About Us' page is one of your top 10 visited pages. Go ahead and check your stats now. I'll wait. The reason that it attracts so many eyeballs is simple: people want to know who they are considering working with or buying from.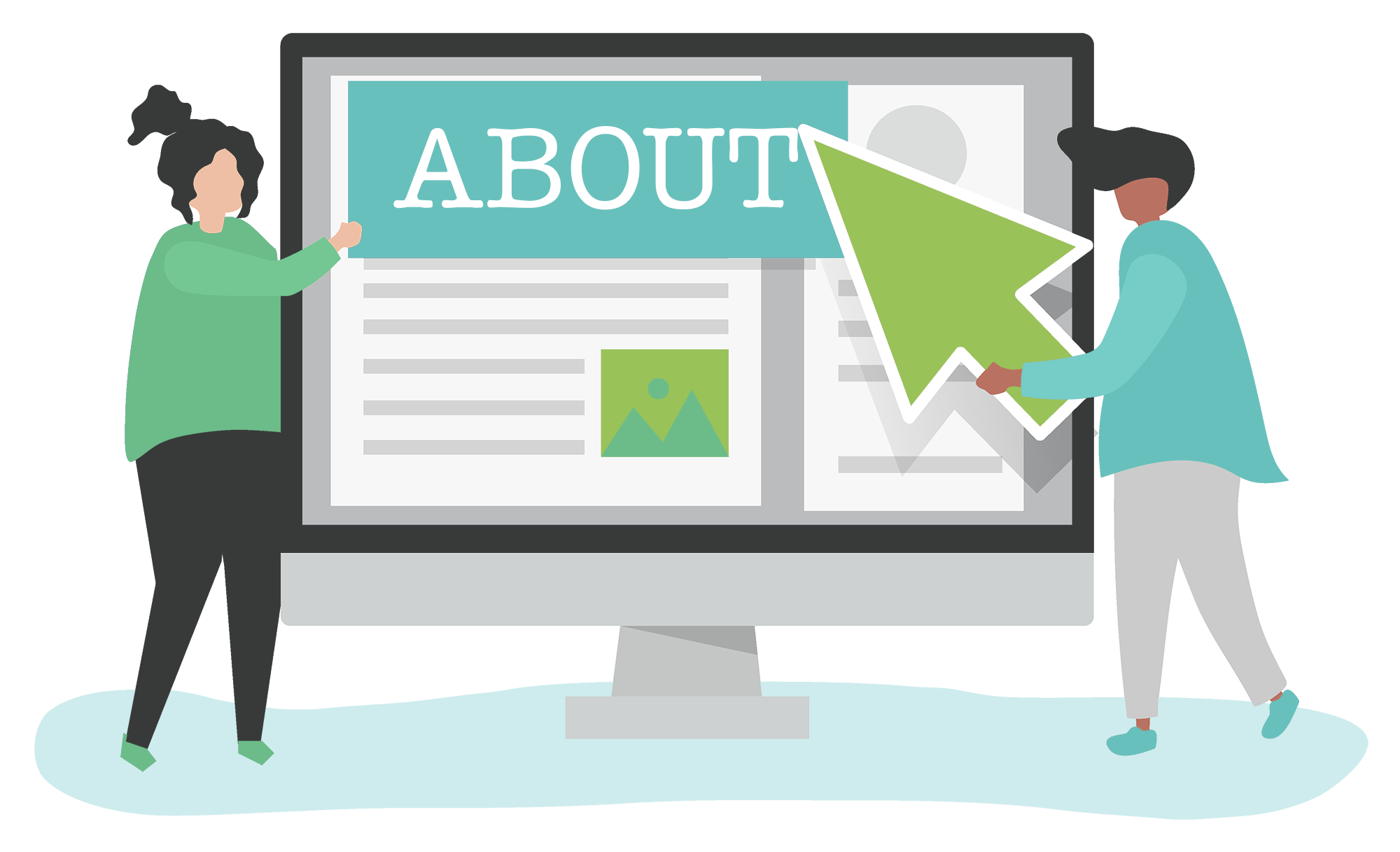 Unlike other areas of your website, this page doesn't typically get regular updates. Instead, business owners review and update it as a necessary part of the initial website build and launch and then not again for a while (if ever). Let's commit to giving a little thought and attention now.
Because it gets visited so often, it deserves a fresh approach, with eye towards persuasion, relationship-building, and conversion. If this is a potential client's first impression of your business, you want to put your best foot forward. A couple of boring paragraphs about the history and mission of the company really won't motivate anyone to take action. Does it motivate you when you visit other websites?
A Better About Us Page
Every business will benefit from an About Us page that demonstrates the ways in which that business is unique. As such, there is no one template or approach that fits all companies. However, there some common elements that when thoughtfully executed, provide a solid guideline to follow. Consider the list below and compare those elements to what you have on your existing About Us page.
Elements of a Great About Us Page
What problem are you solving?

This is ideally conveyed above the fold in larger text. Do you have a tagline? Does your tagline answer this question? If so, use your tagline up top to lead off the content of the page.

Copy that conveys the culture and personality of the organization

Using messaging and tone that matches your target audience.

Does it tell a story?

Or, is it a recitation of some basic facts about the company strung together in sleep-inducing paragraphs? Tell your story instead. What made you get into business?

Clearly states how your business is different than other alternatives

What is your competitive advantage? Why should some choose your business over others?

Content section that feature proof statements.

These could be testimonials from customers and review ratings from recognized online sources.

Artwork that re-enforces your brand and its story

Use photography of your team or products that supports your messaging

Headings that guide and invite

Break up the copy with headings that guide the reader and make your biggest points to make it easy to skim and consume.

A call to action (or two).

What do you want people to do when visiting this page? Encourage them to take that action and make it easy for them to do so.
How does your current About Us page stack up against the elements listed above? If you are missing a few, spend a few hours this week breathing some life and energy into this important marketing piece. People will see and read it. Does it say what you want them to know?
As always, we are happy to help!