In today's post, we take a look at how one business is using LinkedIn B2B marketing to reach and stayed engaged with customers (and find new ones!). We are grateful to our client, Valve Accessories & Controls for partnering with us on this Q+A. We'll start with some stats and useful links to help persuade you of the usefulness of LinkedIn before diving into the Q+A.
Why LinkedIn is a Great Choice for B2B Marketing
There are some persuasive numbers in favor of using LinkedIn for your B2B marketing. I recently ran across this piece, "Should you be marketing on LinkedIn?" and it makes a strong case. What's more, I love a resource that gets right down to the heart of the matter–in this case with a bulleted list of very compelling stats.
But for a surprising number of B2B marketers, LinkedIn is the most powerful marketing channel that no one (else) is talking about. According to Microsoft, LinkedIn's revenue grew by 24% in Q2 2020. – CLIKK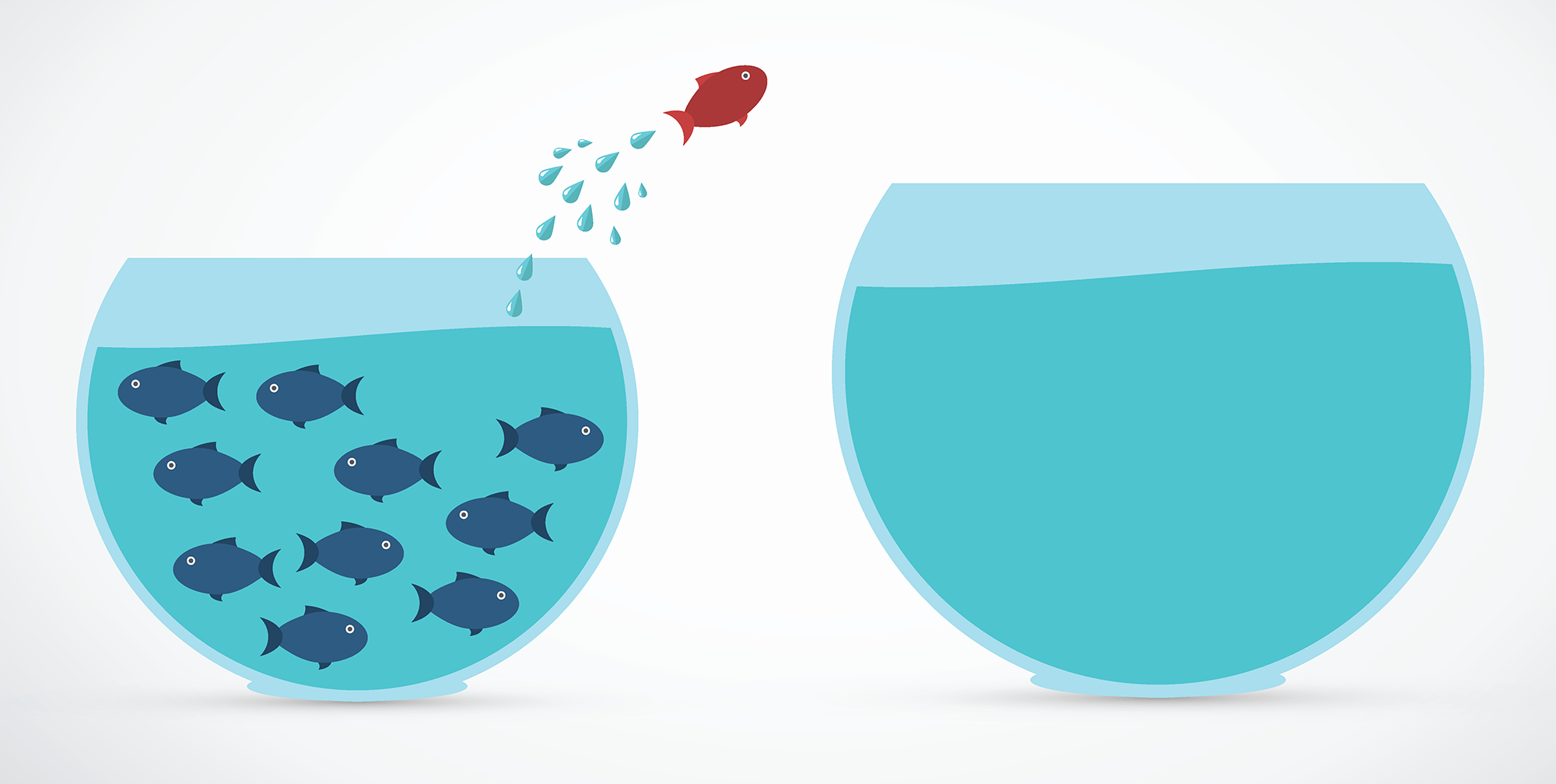 Lots of my clients know LinkedIn as the place they set up an online resume a few years back and the site that sends you periodic emails that someone wants to connect. But, there's a lot more to LinkedIn than just maintaining your personal profile (although that is also very important.) If you operate in the B2B space, having and using a company page on LinkedIn can be an efficient and powerful way to reach current customers and find new ones. In fact, in a recent post on HubSpot, they found that LinkedIn is 277% more effective for lead generation than Facebook and Twitter. Convinced yet?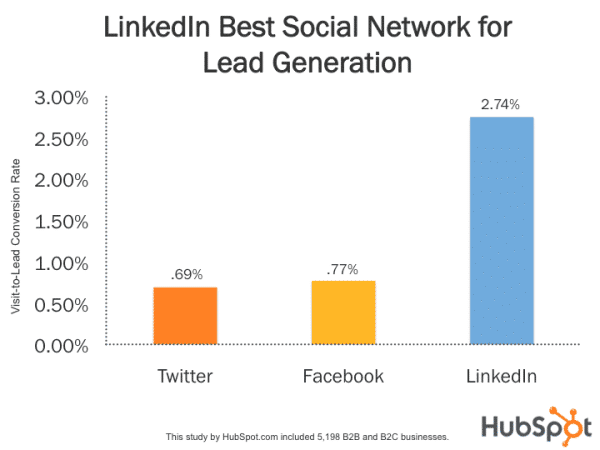 Sometimes we may know that something is a good idea, but we don't know where or how to get started. In my marketing work with clients, I see exactly that over and over as it relates to LinkedIn. For that reason, I will follow up this post with a companion piece that gives some easy-to-digest best practices if you are new to LinkedIn on the company page side of things.
For today, I want to focus on a client, Valve Accessories & Controls, and share a Q+A we did with them about how they use LinkedIn in their B2B marketing. I think you'll find some interesting ideas and tactics in their story.
Case Study: Valve Accessories & Controls
Let's start with VAC's stated social media marketing goal:
Because Valve Accessories & Controls markets quality products in various markets, they have a wide geographic network of stocking distributors. Therefore, their social media accounts further improve their relationships with both customers and end-users.
How are you using LinkedIn to connect with customers and potential customers?
Because we market our products to such a large industry, our LinkedIn connects us to accounts across the globe. We strive to showcase our expertise and continue our brand of optimal customer service across every medium we utilize. We are able to do so by targeting people within our network who build, assemble, and maintenance products like ours and who are customers or could potentially become customers.
How we connect with current customers
Staying connected with current customers is important for a continued growth in customer relationships. We send out quarterly newsletters and in 2020 began showcasing customer photos. On LinkedIn, we encourage our customers to tag us and use the hashtag #vacpositioners to have their photos displayed in the quarterly newsletter. By asking customers to post photos, it creates brand recognition across our industry and brings leads to our profile. Whether the photos feature an assembly photo or a photo of our products in the field, we encourage all photos to be posted so we can share and draw brand awareness. In sharing our customers' photos, we connect and engage with them in an important way. We are able to tag their company and widen their reach as well as our own on the platform.
How we connect with potential customers
We host live webinars each month to network and discuss our products' procedures and showcase a sampling of what we offer. LinkedIn has been a beneficial factor in promoting our webinars monthly. We post a link to our webinar which can be shared across our industry to help draw a larger audience. We also utilize the tools in the Analytics tab on our LinkedIn page to see who has viewed our profile. This is a great tool to use because it gives us an opportunity to reach out and connect with someone new and build a relationship.
What have you found works best for you on LinkedIn?
By utilizing LinkedIn's tools under the Analytics tab, mobile and desktop traffic can be measured in different time ranges. What we have found that works best for our profile's traffic is to make a post that links the audience directly to our home website. All of our "technical tip" posts have a link to our website that leads them directly to technical help. This creates awareness of our webpage resources that they may have not realized were available to them.
In what ways is LinkedIn different than other social platforms?
We stay connected to customers and end-users on LinkedIn because we love to see how our products have succeeded. Unlike other social media, the social aspect of LinkedIn is a more business-oriented network rather than everyday life networking. LinkedIn provides a platform to market our brand in a professional, established manner.
What advice do you have for businesses looking to grow their reach on LinkedIn?
My advice for businesses looking to grow their reach on LinkedIn is to be active. There's a fine line between being overly active and not active enough. We try to post something once a week. Sometimes we post more if customers use our hashtag #vacpositioners, and we reshare their post. Being active on the platform involves more than just posting on our company page, though. It also includes liking, commenting, and sharing the posts of customers, potential customers, and industry news. That activity puts our company name in the feeds of an ever-wider audience.
LinkedIn Takeaways
Thanks you so much to Valve Accessories & Controls for sharing their insights into how they use LinkedIn to reach their customers and potential customers in their B2B marketing. Here are some of the important takeaways that you can put to use for your business:
Create a way to engage with your customers (they use photo sharing and a unique hashtag)
Use analytics to see who has viewed your profile and connect and build new relationships

You can also use the Advanced Search tool to specifically target connections that fit your target audience.

Be active. Use the platform regularly both in your own company posts, but also in commenting, liking and sharing the posts of other targeted companies.
As mentioned, we'll be posting an additional article on some entry-level best practices for getting to most out of LinkedIn. Stay tuned for that! In the meantime, as always, let us know if we can help!