We have worked with TWIN Construction for many years and are so grateful to be their longtime partner in online marketing. We've helped them with four redesigns over the years. And because they are in the business of designing and building beautiful things, they recognize the value of presenting themselves and their work in a way that is as beautiful as the homes they build.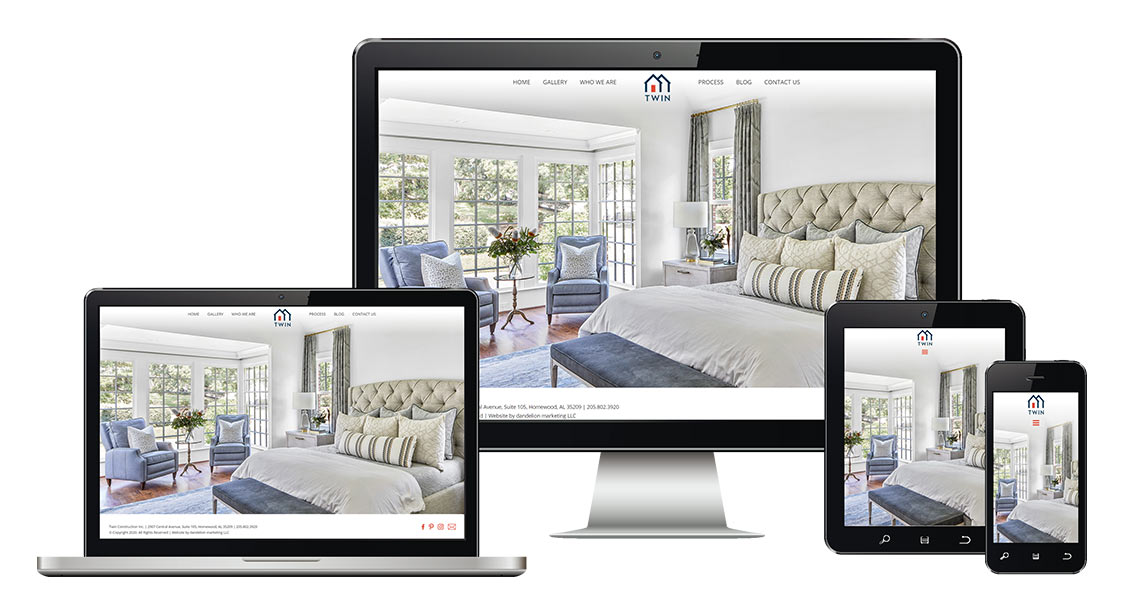 Our last redesign was in 2015, and the use of screen real estate and available design options have changed considerably during those five years. TWIN wanted to achieve several important upgrades in this site overhaul. Those updates include using wall-to-wall photography on their home page and creating a room-by-room gallery of their work. Both of these functions allow them to both showcase their work as well as provide inspiration and ideas to new clients as they plan their home renovations. In doing so, the gallery serves as both a portfolio as well as an operational tool as the designers at TWIN work with their clients.
The admin functions in WordPress allow the client to make updates easily in-house, ensuring that their online gallery as well as their home design blog are always fresh and new. When tied-in with a robust social media presence (they do a great job with that!), the website works in partnership to widen the reach and impact of their message.
In updating our website, dandelion marketing provided the look we wanted with the strategy we needed. With their fast responses and clear plan, we quickly had a new site that looks great and helps further our business.
What a fun and creative group to work with! When a client has an amazing body of work like TWIN, it makes the job of making them look great online easy.