We recently had the honor of working with MVC Residential Design on their new website and branding. Matt Costanzo, the owner of MVC Residential Design, specializes in designing breathtaking homes that balance classical details with the needs of a modern family. Likewise, we strived to create a website and branding package that balance both beauty and functionality to perfectly suit the needs of his business. This project included a logo, brand colors, signage design, and a WordPress website.
dandelion marketing did a fantastic job creating our logo and our website. They walked us through each step and made the process as easy as possible. Technology is not something I know a lot about, and Alli and her team were patient, professional, and responded to all of our questions and thoughts quickly throughout the process.
One thing that sets Matt's work apart from other architects is his love of hand-drawing the renderings of his plans. They become a piece of art all on their own and illustrate the level of attention and creativity that Matt brings to all the homes he designs. In each of his hand-drawn renderings, he includes stylized human figures for scale. We decided to use those figures as the basis of his logo and branding.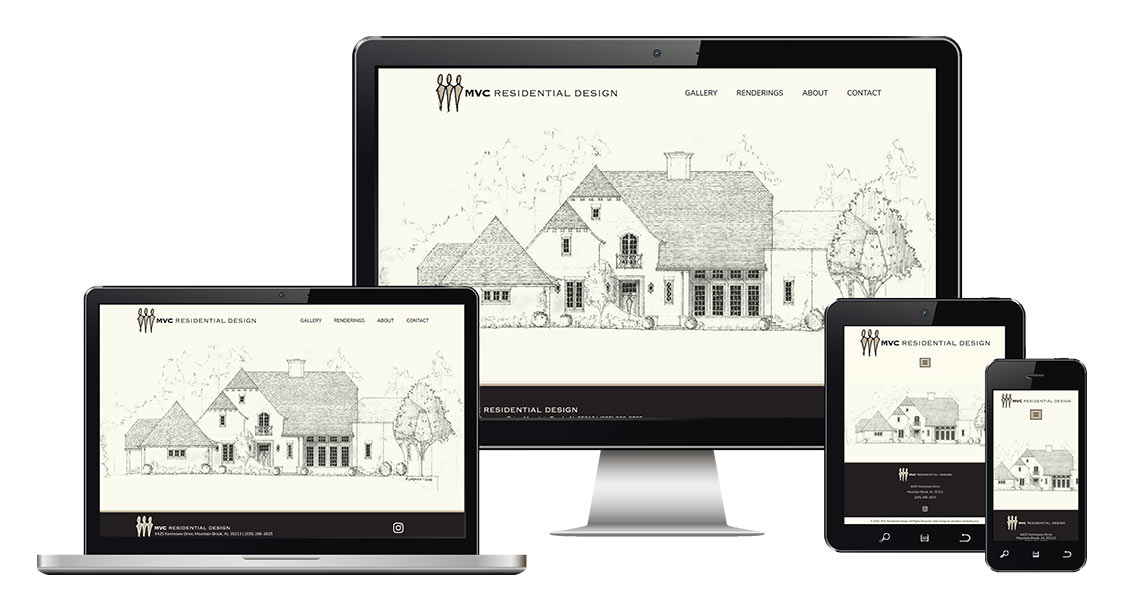 His website features both his renderings as well as a gallery of gorgeous photography that shows the range and scope of the work he does. It is designed to allow MVC to easily update their online gallery (which is stunning!) that can serve as both an online portfolio and also an inspiration gallery as new clients begin to think about the details and options of their home design.
We are thrilled to have been given the opportunity to work on this project. Thanks Matt!