We at dandelion marketing are committed to helping small business owners achieve their goals through proven digital marketing strategies. To that end, we are excited to be launching a new project: The Seed. Our free newsletter will deliver online marketing solutions directly to your inbox each month.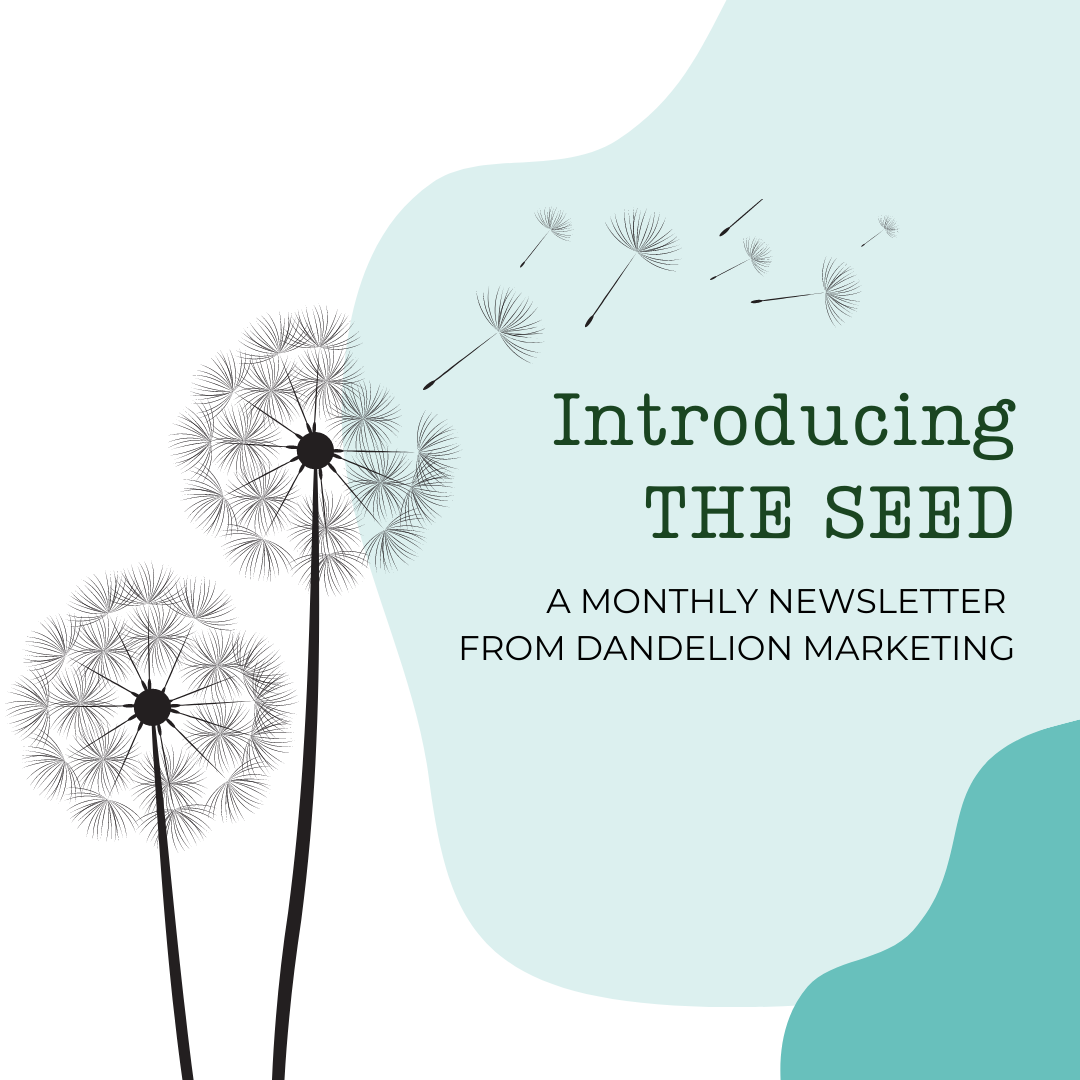 The Seed features tips for small businesses, with a focus on ways to maximize your exposure online in the most efficient way possible. We'll throw in some fun finds along the way too—got to keep things interesting! The Seed offers practical advice for marketing your small business and makes it easy to stay informed about the ever-changing world of online marketing.
Each month, we'll include one easy thing that you can do quickly and easy to increase your online visibility. We'll also tackle one marketing topic in more depth to give you ideas and know-how to take your own in-house efforts to the next level. Because we understand that your time is at a premium, we'll keep it useful and concise—maximizing its use to you.
If there are specific topics that you'd like to hear more about, we'd love to receive your suggestions and input. We look forward to connecting with our clients and other small businesses in this new and fun way.