Let's get your small business in front of more customers!
We'll be doing a two-part series in partnership with the Vestavia Hills Chamber of Commerce on how small businesses can use Google My Business to gain exposure and visibility online.
The focus will be on actionable tips that you use and implement right away!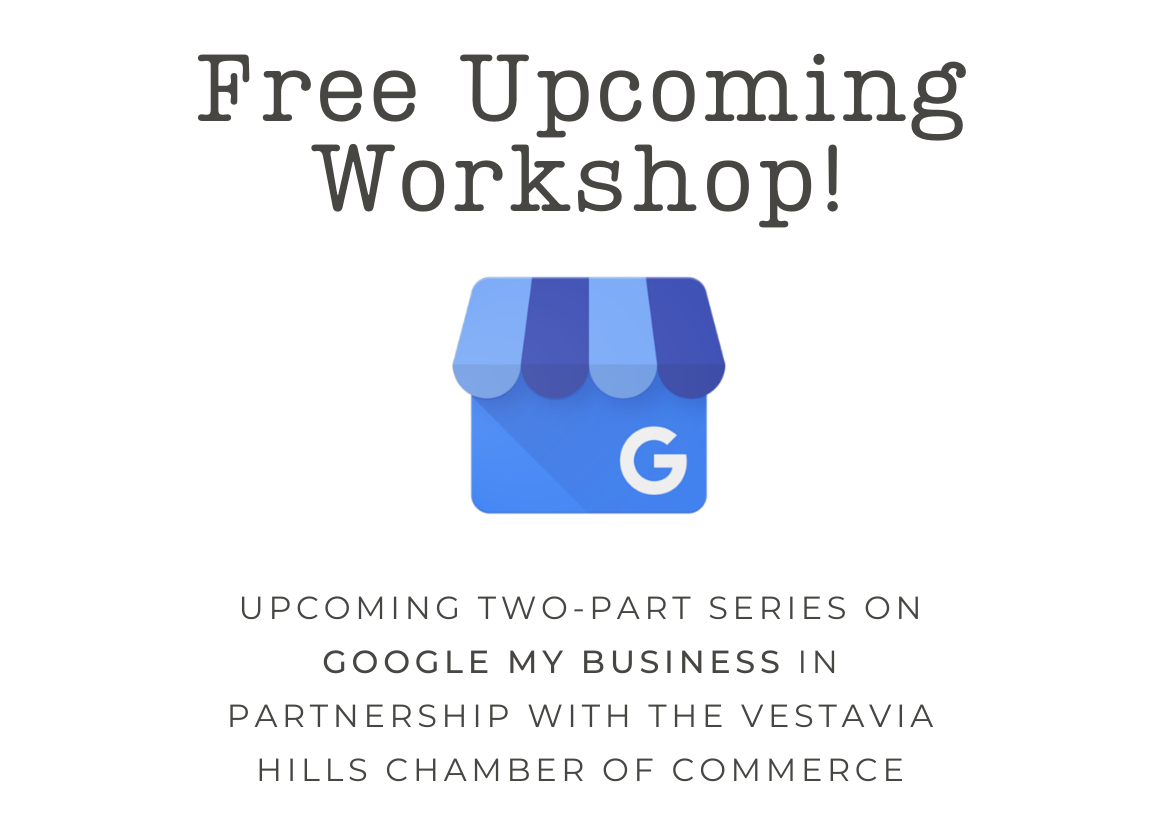 Google My Business is a free tool that allows you to promote your Business Profile and business website on Google Search and Maps. Part 1 of the series will provide a basic overview of the platform, how to verify your business and complete a Business Profile. Part 2 will focus on how to use Google My Business to actively engage with your customers. With your Google My Business account, you can connect by posting updates, offers and photos to your Business Profile, and use insights to see how customers are interacting with your business on Google.
– When: April 14th and May 5th from 11:30 am – 1:00 pm
– Where: Vestavia Hills Chamber of Commerce Office
The series is free (and so is the lunch!), but you need to register in advance. For more information and to register, visit www.vestaviahills.org. Once there, simply go to the Events tab.
Would love to see you there!