Site Launch for Collier's Nursery
We've recently launched another new website! This one was so much fun; it included site photography of beautiful plants and flowers, and I had first hand knowledge of how they do business from my years as a customer. In fact, Collier's Nursery (on Old Rocky Ridge) is my go-to stop for all my plant and gardening needs. I am consistently impressed with the knowledge of their staff and the quality of their products. So I was thrilled to get the opportunity to redesign their website!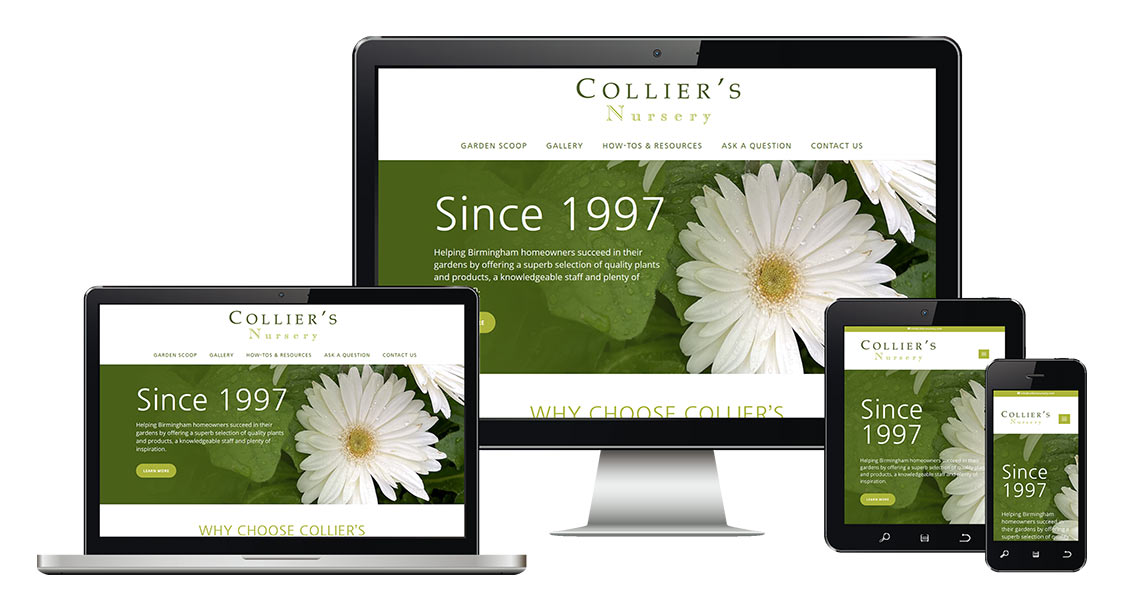 Before we could dive into the website design, we worked on refining their brand. Their well-established logo needed a more intentional statement of color and use so that it could be consistently applied across their marketing channels. This mood board drove our design efforts.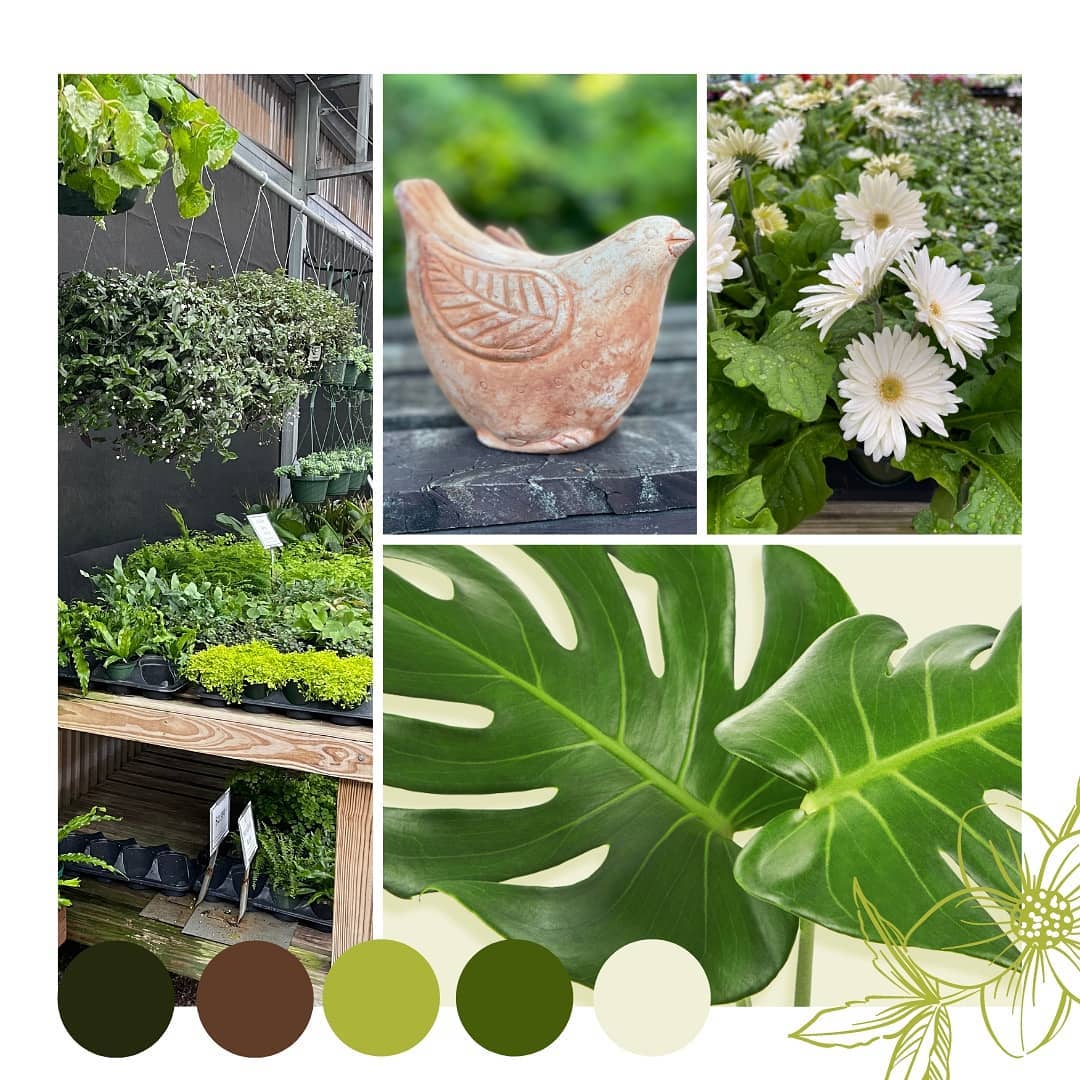 In business for over 24 years, Collier's Nursery is known for their customer service. With two horticulturalists on staff, they know their stuff and are always happy to help you shop. We designed their new site to reflect the level of knowledge and service that they provide to their onsite customers by creating an online place that mirrors that experience. Specifically, the website allows the user to browse beautiful plants and access a wealth of gardening knowledge. In fact, the new Collier's site offers a treasure trove of helpful information, including the entire backlog of their email newsletter, Garden Scoop, and other resources to help you develop your green thumb. Need gardening advice or have questions about stock? The new website includes a form to submit questions that will be promptly answered by one of the on staff horticulturists. All the information you could possibly need, all in one place.
Website Design Approach
And all this helpful information lives in a mobile-friendly, secure and easy-to-update WordPress site. We used a semi-custom approach for this website, which allows for a professional, custom result while reducing development cost and time. To ensure that the site stays as fresh as their nursery, we included an Instagram feed and a gallery (updated daily and weekly respectively).
Our website went from bland and boring to beautiful and professional thanks to Dandelion Marketing. Alli was a pleasure to work with, was extremely attentive to details and all of our requests, and kept us updated each step of the way. We highly recommend them! – Wynne at Collier's Nursery
With the help of the team at Collier's Nursery, we created a beautiful and functional site that looks alive and fresh—just like their plants.