We are excited to announce the launch of a new website for Growth Capital Partners! GCP is a Birmingham-based real estate investment company specializing in industrial properties throughout the Southeast – they apply their extensive experience in the industrial market to developing, buying, and managing highly functional industrial properties in demographically attractive, supply constrained locations.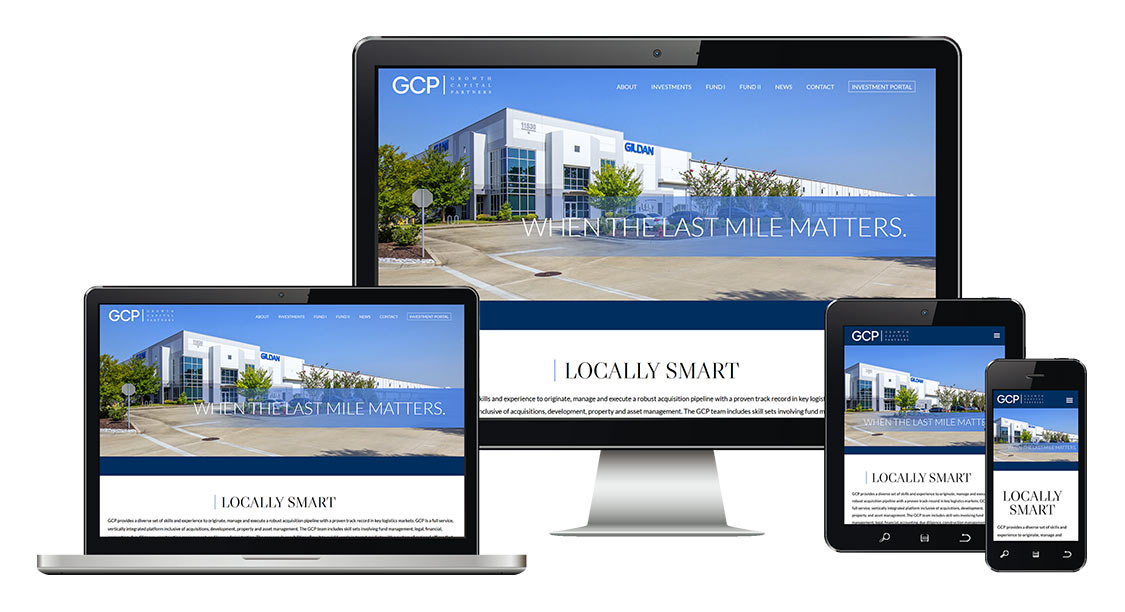 This new site was an important piece of a rebranding of GCP to Growth Capital Partners following the sale of their first Fund in 2020 for $800 million. With experience in the commercial real estate market, dandelion marketing is a uniquely good fit to provide web services for companies in the CRE industry. We are able to apply our inside knowledge of the industry to creating the best online marketing tools available. We speak the CRE language and understand the most effective means of message creation and delivery to their audience of brokers, investors, and users.
To suit their specific needs, we created a fully custom WordPress website with a custom mapping function integrated with a custom post type for their properties. We also created a custom post type for the team section allowing for easy in-house updating of the site content as acquisition begins on their FUND II investment portfolio.
In the Client's Words
Alli and the team at dandelion marketing have created the perfect new website for our company, including an interactive map of our dreams! Everyone is a pleasure to work with, responsive and patient with our many questions and edits. We are so excited to share our new website and highly recommend Alli and everyone at dandelion. – Mary Carol McDaniel, GCP
We are thrilled about the new site and the opportunity to work with this great client.