Instagram Is Shifting Its Focus To Video Content
Instagram has long been known as a place for sharing square photos. While Instagram has added video content and other new features over the years, the primary focus of the app has always been photo content—until now. Back in July, the head of Instagram, Adam Mosseri took to IGTV to give us some insight into what Instagram is doing and what the future of the app looks like. Mosseri explains that, given the huge success of video content across all platforms, Instagram has been shifting its focus from photos to videos.
"We're no longer a photo sharing app." says Mosseri. "Video is driving an immense amount of growth online for all the major platforms right now, and it's one I think we need to lean into more."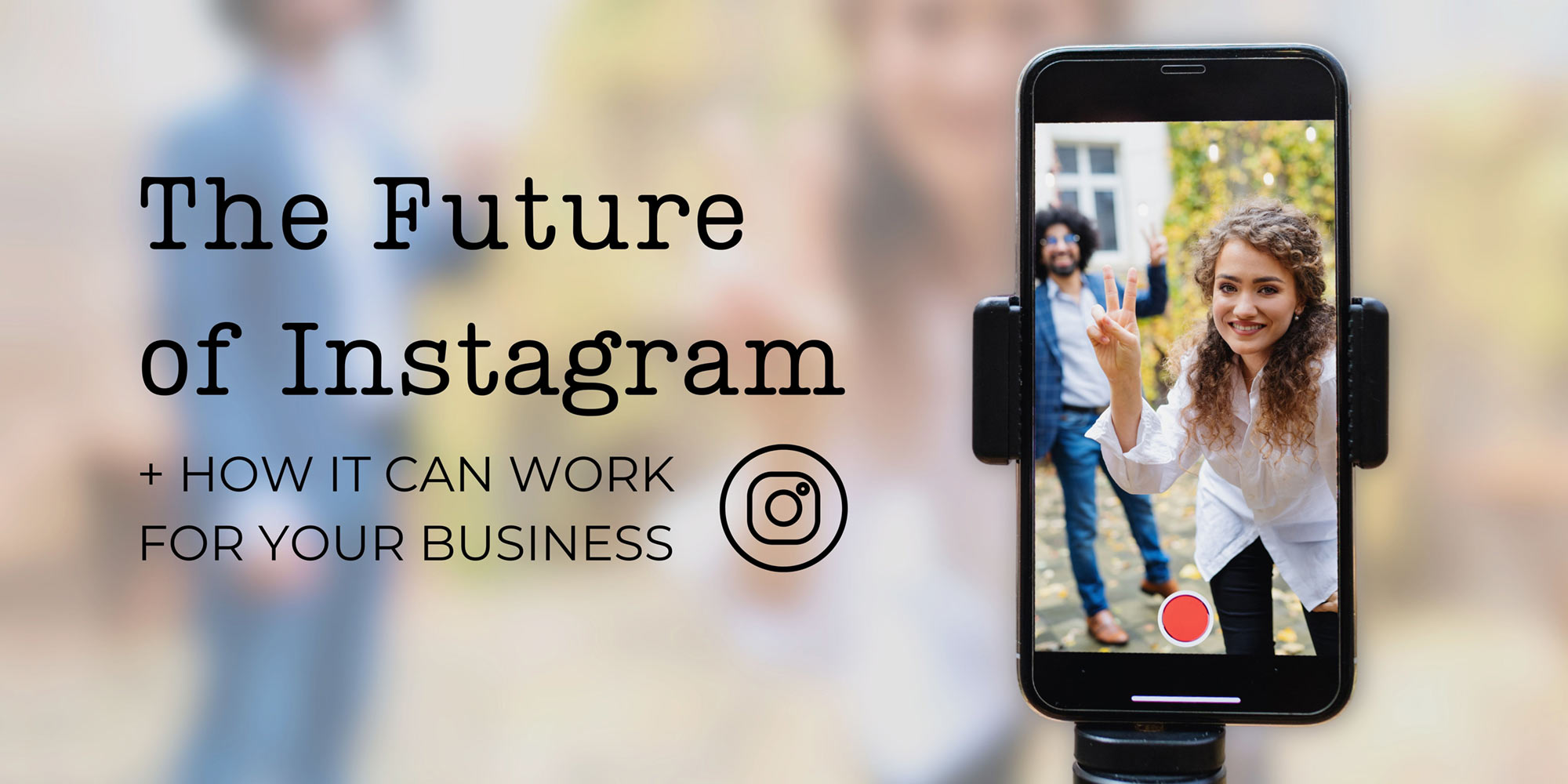 For many Instagram users, this doesn't come as a big surprise. Last year, Instagram introduced reels, a new TikTok-style feature for sharing short video content in 9:16 portrait mode, which has seen huge success.
But for many social media managers and small businesses, this announcement felt like a devastating blow. Countless people rely on Instagram for their business, and many of them are worried about having to change their main content style from photos to video to stay competitive. And we get it! Video content is more time consuming, has a greater learning curve, and requires staying up to date on current content trends. It's intimidating!
Our Thoughts
We'd like to offer a different perspective. We see this as a good thing and are very excited about the rise of video content on Instagram and the opportunities it presents.
Before the introduction of Instagram reels, organic growth was becoming nearly impossible on Instagram. The algorithm was making it more difficult for posts to be seen by your followers. And basically the only way to reach non-followers was to end up on the explore page or to create content that people would want to share on their stories—both of which are very difficult to do.
Reels, however, are highly favored in the Instagram algorithm, making them an effective way to get your content in front of more eyes. The reels page on Instagram has an algorithm similar to TikTok; Instagram shows you the content based on what they think you will like, and it is not limited to content from people you follow. This means that more people that are interested in your product or niche will see your content and potentially discover your business.
In our eyes, this is a huge improvement to the app and a fantastic opportunity for small businesses. Plus, we think it's really fun!
How Your Business Can Adapt
"Intelligence is the ability to adapt to change." – Stephen Hawking
Nothing stays the same forever. As small business owners, we have to adapt and grow as circumstances change. For a business trying to stay competitive on Instagram, that means embracing video content by creating and posting reels.
Don't know where to start? Stay tuned for a deep dive on reels! We'll be sharing all our secrets for creating relevant and entertaining reels that will help grow your business.