In our previous blog, we covered all the technical details that you need to know to start posting reels on Instagram. Now it's time to dig in and make it happen.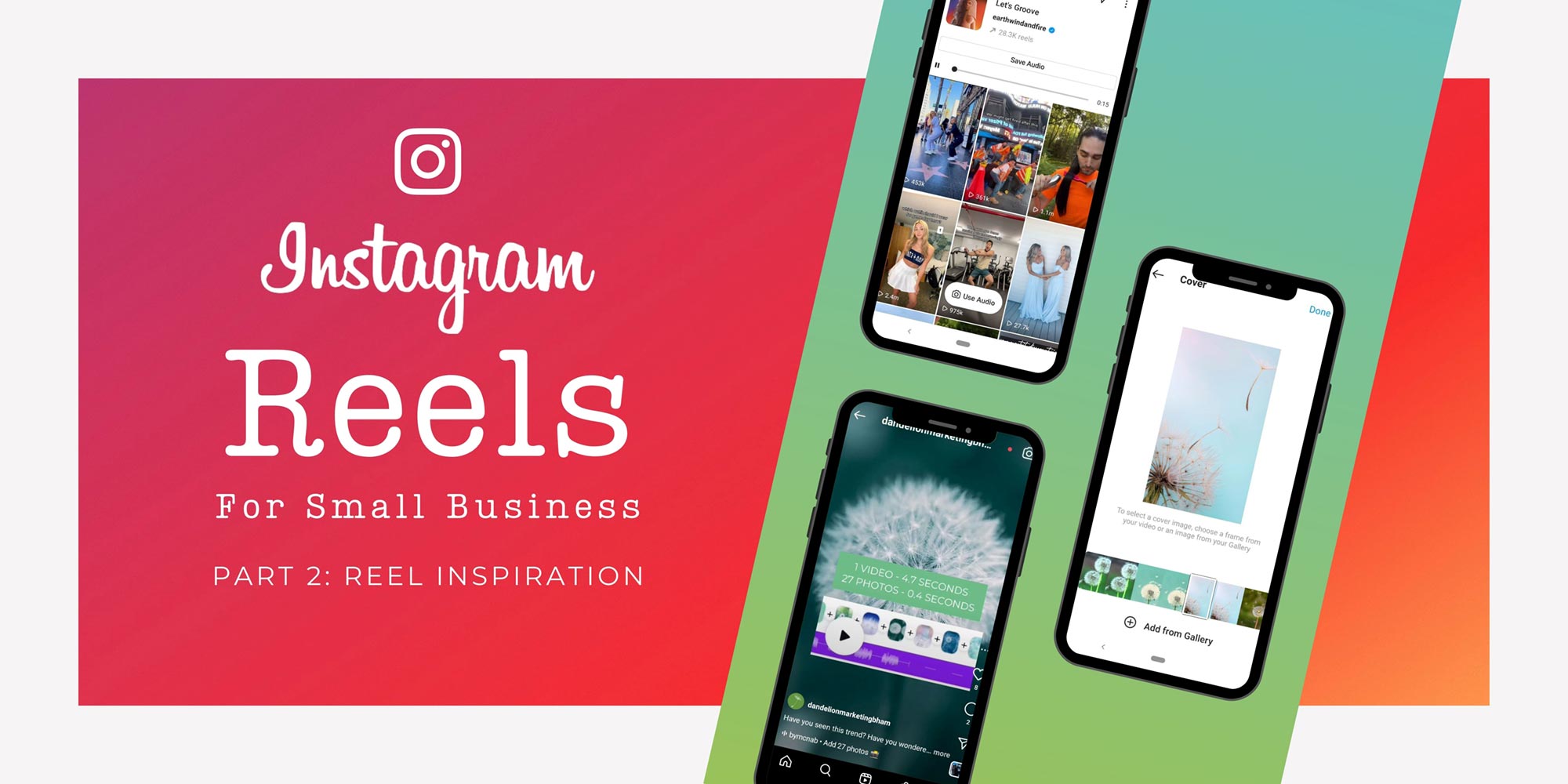 Pay Attention to Trends
Brainstorming reel ideas for your business can be difficult. A great way to get ideas is by checking out the latest trends. Let me give you an example of a reels trend.
View this post on Instagram
This trend uses a clip from the song Loverboy by A-Wall. You will commonly see this audio over a video of someone lip syncing to the lyrics, "Yo bro, who got you smiling like that" and then the video cuts to something that makes the creator happy: a romantic partner, a dog, a home filled with plants, etc.
This trend could easily be applied to most businesses. The reveal could show your products or the results of your service. We used this idea for a local plant nursery:
P.S. Employee participation is always a bonus!
Staying on top of trends will bring you a steady stream of reel inspiration. So head over to Instagram, tap on that reels tab, and start scrolling. It's not wasting time; it's research!
Reel Inspiration for Small Businesses
Whether you choose to put your own spin on a trending sound or to make something totally unique, always make sure that your content is related to your product or service and that it provides value or entertainment to your audience. Here are four types of reels that work great for small businesses.
Share a Before and After
If you provide a transformational service, this is your time to shine. Use reels to show how something looks before your service and then what it looks like after you work your magic.
Here are some examples:
View this post on Instagram
View this post on Instagram
Create a Tutorial or Share a Helpful Tip
Show your audience how to do something that is related to your industry (bonus points if the tutorial requires your product).
Here a few examples, including a helpful reel tutorial that we made:
View this post on Instagram
View this post on Instagram
Show Behind the Scenes
Let your audience see the process of creating your product or providing your service. People love to peek behind the curtain!
Check out these creative BTS reels:
View this post on Instagram
View this post on Instagram
Introduce Yourself or Your Team
This is a great way to humanize your brand. People love to purchase from people they know and like–so show up and be authentic.
Examples of this well done:
View this post on Instagram
View this post on Instagram
Time to get started!
We hope these ideas inspire you to create some fun, new content for your business. Now's the time to be reel awesome (see what we did there ;)).
And if you aren't keen on adding "video editing" to your list of business owner responsibilities, you can always outsource.