Managing a social media account is no small feat.
When managing your business's social media in-house, it's easy to become lost and overwhelmed. Between regular posting, staying active on stories, creating reels, and maintaining an overall strategy, chances are you stall and struggle with keeping your social media accounts active.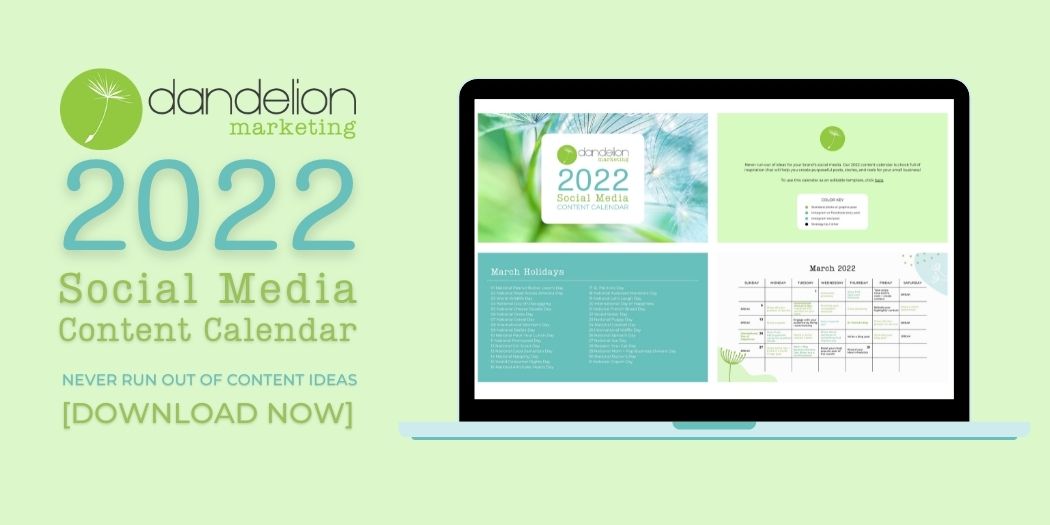 We want to help. Our 2022 Social Media Content Calendar provides you with simple, daily tasks to set you up for long-term success on social media. The calendar contains content ideas and simple strategy tips for every day of the year, as well as a complete list of 2022 holidays to inspire you. With our 2022 Social Media Content Calendar, you will never run out of ideas for your brand's social media.
Grab the Calendar Here!
Note: This calendar was created with Instagram in mind (primarily), but most of the ideas are entirely transferable to Facebook and LinkedIn (or even Twitter + TikTok if you get creative).