The phone rang first thing this morning, and it was a brand spanking new, highly targeted lead for our web design services. Always a great way to start the day. The caller was a company with whom I had no prior connection, originating entirely from LinkedIn. In today's blog, I'll share the incredibly simple method that yielded this new prospect. In a word: hashtags (but maybe from a different perspective than you've been using).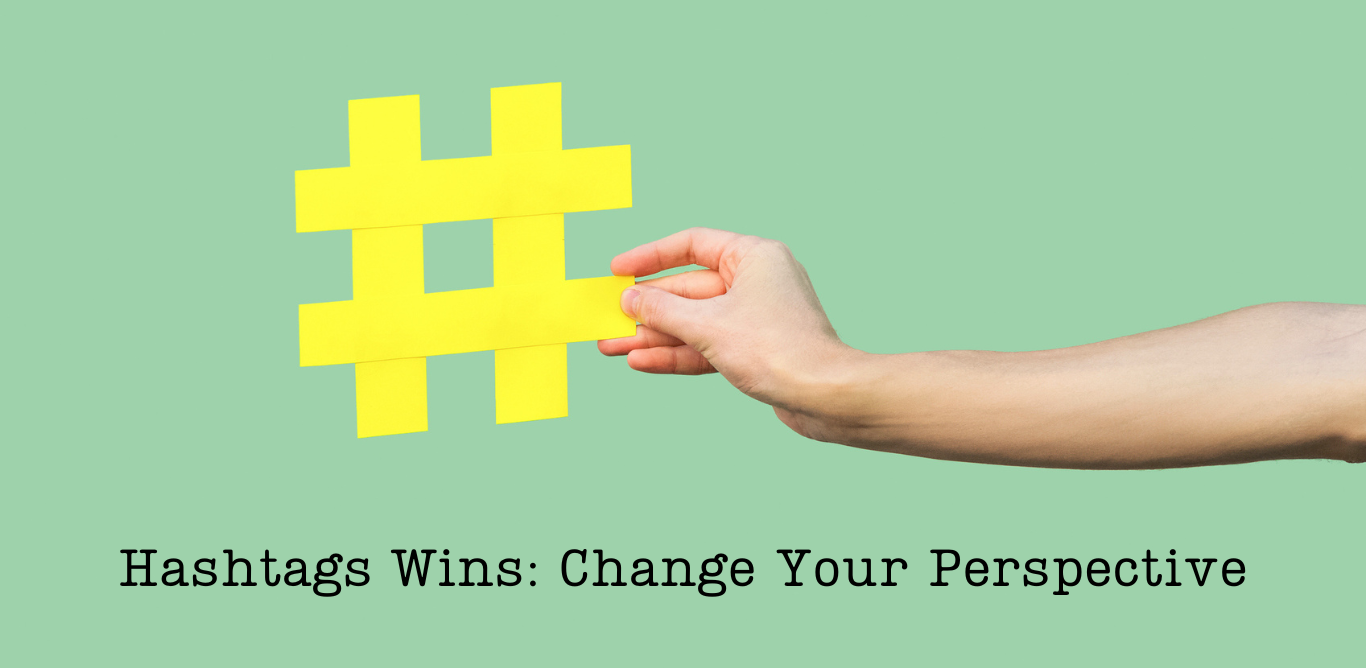 Hashtags on LinkedIn are a way to categorize and organize content on the platform. When you add a hashtag to your LinkedIn post, it helps others who are interested in that topic find your content. #straightforwardenough
Change Your Perspective to Your Target Client
But, here's the thing. Many people post their updates on LinkedIn and use the hashtags related to their work and their industry. For example, my LinkedIn post was about a website launch. So, most web designers would use a hashtag like, "website design" or "web design." That makes the post about me and what I do, and what I really want is to hear from YOU. So, I started adding the industry of my client to any new website launch announcements. And that's how you land in the feed of people in your ideal target audience.
Most folks follow the hashtags related to their industry to stay up-to-date on news and people in that industry. So, when my post contains the client's industry, it shows up in the feeds of the folks that follow news related to that topic. And if your business is like mine, you specialize in serving a set of specific industries.
That's it. By adding 1-3 industry hashtags to your posts, targeting your audience, not your own services, you expand the reach of your message significantly. A simple change in perspective is all it takes.
How to Hashtag
To use hashtags on LinkedIn, you can simply include them in your post. Here are a few tips for using hashtags on LinkedIn effectively:
Don't overdo it: Using too many hashtags can make your post look spammy. Stick to a few hashtags (1-3) related to your target industries.
Research popular hashtags: You can use LinkedIn's search bar to find popular hashtags for your client's industry. When you do the search (put the suspected hashtag in the search field), it will show you the number of followers for that topic. Based on those numbers, you'll be able to determine quickly which are the most popular hashtags for a particular industry. See the graphic below for an example using three possible hashtags. As you can see, based on the follower numbers, you can quickly select two and drop the third.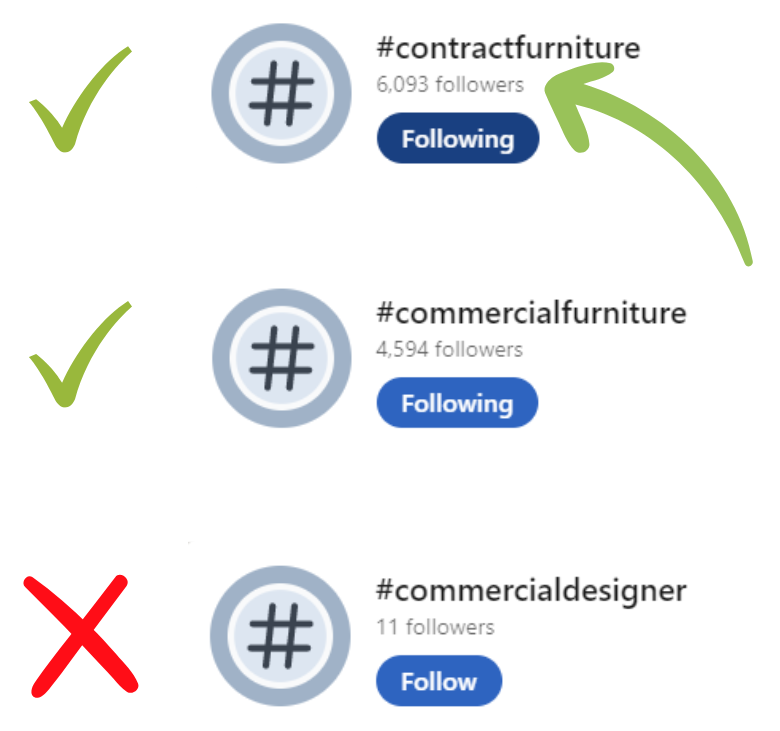 Hashtags can be a useful tool for increasing visibility and engagement on LinkedIn. Just be sure to use them strategically and sparingly to get the most out of your efforts. And, most importantly, shift your perspective to the topics that interest your audience, not those connected to your business.
Got questions?