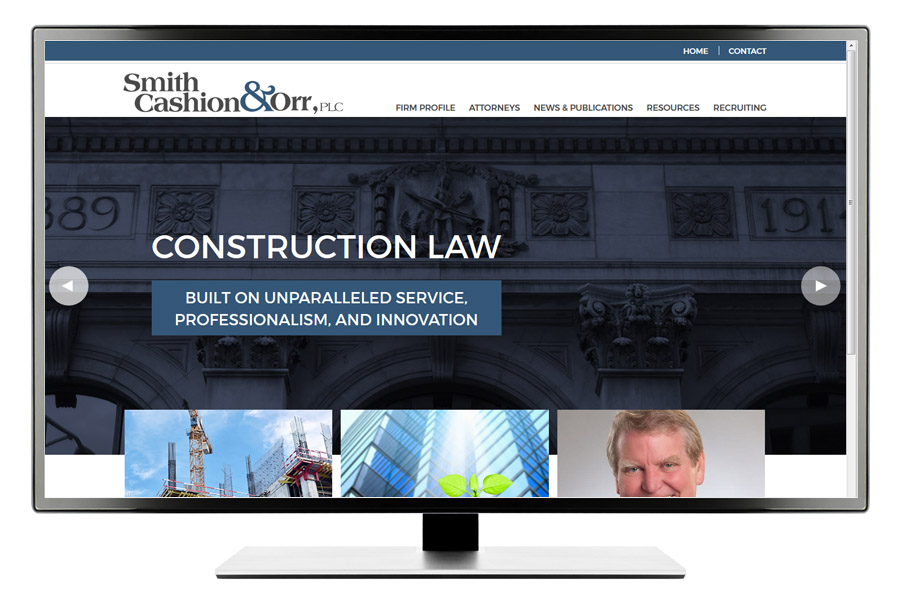 Smith Cashion & Orr, a Nashville-based construction law firm, required a site that provides basic firm and attorney information, recruiting information, firm news and industry-specific information and links. Users can follow links to local, regional and national construction law related sites and download articles on construction law issues.
What this client has to say about us:
I want to thank you for the recent work you performed to update our firm website. As you know, I was extremely pleased with the work you performed to create our original firm website. Not surprisingly, you have exceeded my expectations once again with the recently completed re-design. It is truly nice to work with someone knowledgeable of the latest website design trends and technology and can produce great results with little guidance. Thanks again!!
– Vic McConnell, Smith Cashion & Orr