How to Use Google's Search Console to Your Advantage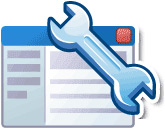 Google's Search Console is a free service offered to site owners by Google.  It is both easy to install and provides a tremendous amount of useful, actionable data about your web site.  We review here some of our favorite features of this service.
Site Errors
Google's Search Console identifies a wide range of site errors.  These include dead links as well as DNS errors, server connectivity issues, and problems related to your robots.txt file.   Fixing these errors not only improves your website's user experience but improves the search engines' ability to index your site.  What does that mean for you?  If the search engines can't index your site, they can't return it in the results to searchers looking for your company and its services.  To access this information, you go to Crawl > Crawl Errors within the left hand menu of Google's Search Console.
Manage Site Links
What are site links, you ask?  They are sub-links under the search result related to your company linking to specific content within your site (see our site links below as they appear in Google's search results).  While you have no control over whether Google will add site links to your listing, within Google's Search Console, you do have the option of demoting a link if it appears and you don't want it included.  Click here to learn how to demote a site link.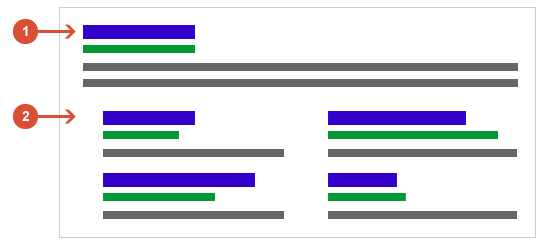 Analyze Titles and Meta Descriptions
The title tag is arguably one of two most important elements on your web page from a search engine perspective (the other is the content on the page).  It plays heavily into the ranking algorithms of all the major search engines and therefore has a direct impact on your site's rankings.  In addition, it can be the text of your listing in the search results (the blue underlined link returned by the search engines).  Each page of your site needs a unique title tag related to the content of that page. Google's Search Console tells you where you have missing or duplicated title tags.  In terms of improving search engine visibility, this is the lowest of the low hanging fruit.  To find this information from the left menu, you go to Search Appearance > HTML Improvements.
Connect with Google Analytics
The information found in Google's Search Console becomes even more valuable when it is tied in with your site's traffic data in Google Analytics.  Taking advantage of this option requires that you have Google Analytics working for your site.  By tying the two accounts together, you'll be able to see the data of each in the other.  To associate the two accounts, you'll choose Manage Site > Google Analytics property from the right side of the site's name on Google's Search Console home page.  From there, you simply select the site and click the Save button.
Specify a Sitemap
A sitemap is simply a listing of all the links in your site that you'd like the search engines to crawl and index.  From the Crawl > Sitemaps option, you can add a sitemap to Google's Search Console to ensure that your content is found by Google.  Creating a site map can be as low tech as a txt file with all the URLs within your website listed, one per line; you then specific the location of that txt file within Google's Search Console.  A better approach is to use an xml sitemap that updates itself automatically as content is added to the site.  If you have a WordPress site, the Yoast SEO plugin has a great built-in xml sitemap generator.
Remove a URL
You may at times need to remove content from your site because of changing circumstances (product and service changes, personnel changes, etc).  Within the Google Index > Remove URLs section of Google's Search Console, you can create a removal request for specific URLs.  Keep in mind that the requests are only good for 90s days.  So, you will also need to follow more permanent measures to remove content from the search results for good.  Specifically, remove the page from your website so that returns a 404 (not found) status.  Alternatively, you can block the content in your robots.txt file.  Either way, you'll want to make sure the content is no longer available to the search engines.
How to Get Started
To use Google's Search Console you'll first need to verify your site ownership by either adding a line of code to your site or uploading an html file to the site's server.   Your web administrator can do either of these methods for you.   You will need your web administrator's help as well to correct any errors you find.  For more information on the site verification process, please see Google's helpful information on the topic.
These tools and information are free to use and can ensure that simple errors don't prevent your site from being as effective as possible.