Long before designing websites was an industry and a required component of any business marketing plan–way back in the early 90s–I took a 500-level marketing class. That class offered one enormous 20th century marketing takeaway that I still use daily in my 21st century business. In fact, I think the basic concept is one that takes on an even more important role in our design and marketing development now, with most of those efforts happening online.
At the time, our goal was to research who was the likely target for a particular product and find the right media outlets to reach that targeted profile. This involved huge books in the library with user and demographic data for all the offline media at the time. We then created targeted ads and a media plan to deliver those ads to their most likely users. While that market research was interesting and useful, the piece that stayed with me was a smaller nugget – one that the professor used to help us develop those targeted ads. He suggested that we ask ourselves the following simple question:
What does it feel like?
If we could create a message that conveyed that feeling, we were onto something.
That holds true today, over twenty-five years later and through unimaginable (at the time) technological advances. That question and the ideas that flow from letting the creative juices wander around it remains the starting point for any marketing project I tackle. And with the richness and possibility of digital media, conveying that feeling can be more persuasive than ever. Gorgeous, full screen photography, video, and responsive websites, create an interactive participation between business owner and consumer that is only possible with today's technology.
As a small business owner, you may not have the budget to outsource your marketing work. You can still employ this same type of brainstorming around that question to yield a message that best conveys your business, your service philosophy, and emphasizes the value that you provide to your customers. What does it feel like to your customers after you have provided your solution? To demonstrate the power of this approach, I offer two examples: my own marketing message and that of one of my clients.
Example #1 – dandelion marketing
What does it feel like? The "it" in this case is a well-designed website that can be found easily by its target customers. The inspiration for my branding came from the feeling that the right business website would feel like effortlessly reaching out across the internet to spread the word about your business and reach new customers. The dandelion conveys that feeling perfectly – easily floating away and planting seeds that will grow. The resulting messaging, both text and imagery, works well to communicate that feeling.

Example #2 – Red River Dermatology
Red River, based in Alexandria, Louisiana, uses the messaging: Be Confident. Just two words, but it is strong and simple and expertly describes the nature of their practice—providing skin care services that help you feel confident. What does it feel like when your skin is flawless? Pure confidence. In developing their website, we translated that messaging and feeling into just the right photography so that site users can feel and understand that feeling instantly.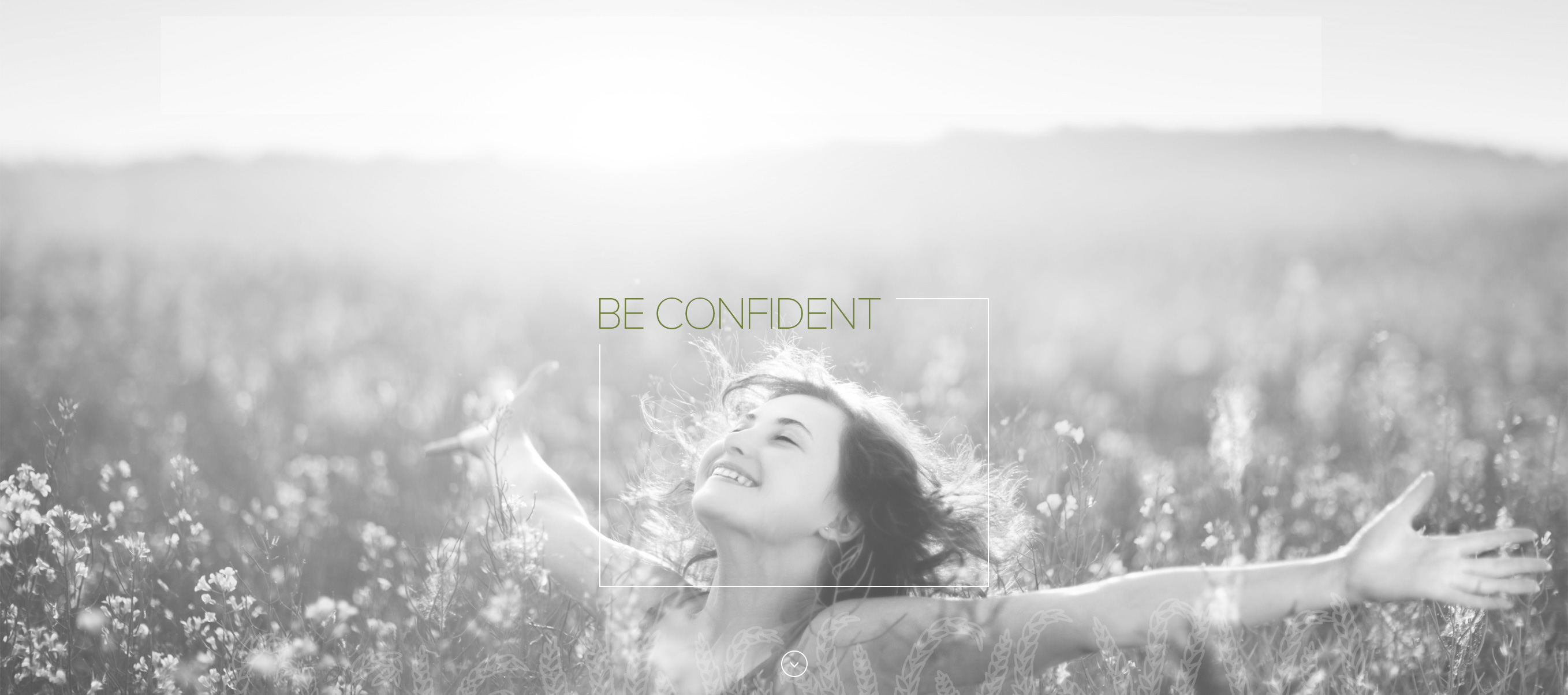 Give it a try. Ask yourself the question and then evaluate how well your existing messaging conveys that feeling. If there is a gap, it may be time to take a fresh look.