The difference between actually doing your online marketing and neglecting it is having a plan.
We regularly work with small businesses that recognize they need to be marketing their business online, but they are not sure where to start. While a comprehensive online marketing plan, with paid and organic strategies, can be extensive and expensive, it is also possible to approach online marketing in a way that it is accessible for a small business on a small budget. That is the topic we address today—how a small business can use thoughtful planning to increase online exposure in an affordable way.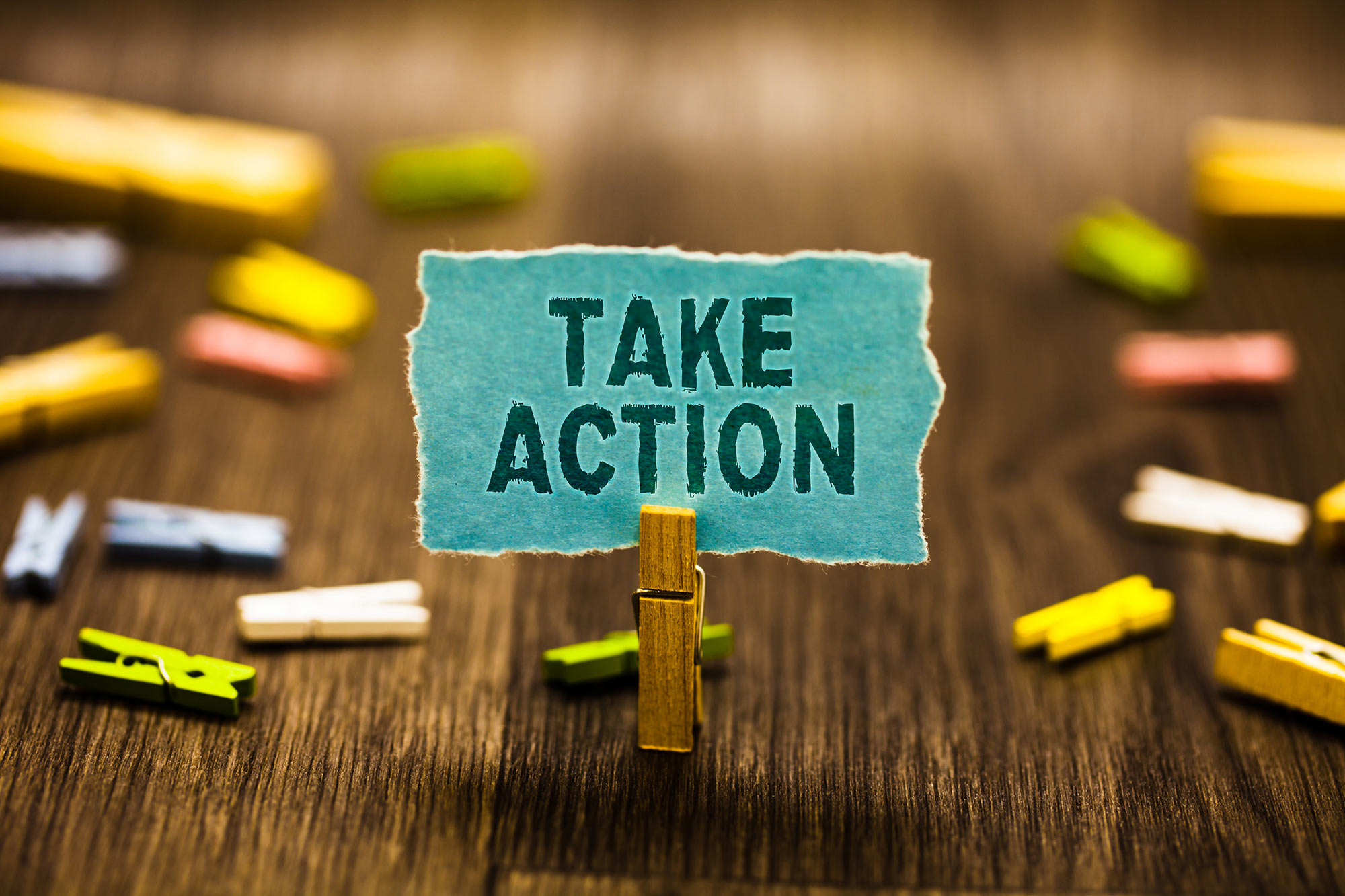 Planning is the Key
The difference between actually doing your online marketing and neglecting it is having a plan. We recommend that you plan quarterly and map out exactly what and when you will be posting. Doing so leaves you with the easy part only – making the posts. The ideas, images, schedule, and content can all be developed in advance so that it is ready when you need it.
The following plan assumes that you have established profiles on the social platforms that make the most sense in reaching your target customers. If you haven't done that yet, start there. If you are a local business, be sure to include Google My Business in the places that you share these posts.
Brainstorm Post Ideas
Your quarterly plan starts with post ideas. I recommend developing a list that is a mix of short posts and messages with shares of longer posts found on your website. The balance of that mix will depend on what is realistic for you, the business owner, regarding the writing of new, fresh content for your website. When thinking about longer posts, think in terms of topics that answer frequent questions or that allow you to share expertise that separates you in your market. These longer posts should range between 300-450 words.
Shoot for 10 posts per month. A good balance for a small, local business might be 7 short posts, one share of existing site content (possibly related to a featured service or product), and two shares of new site content. While writing and gathering the content for your list of posts, keep in mind that each post will need both text content as well as a great image.
Make a note of any holidays that fall into your 3-month planning window and include holiday-related posts in your list.
Post Ideas to Get Started
To help you get your creative juices flowing, consider the following post ideas and which might apply well to your business.
Share a Post / Blog Post
Inspirational Quote
A Behind the Scenes / Day in the Life Photo
Offer a Quick Tip
Share One of Your Favorite Books
Share a Fill in the Blank Post
Client Testimonial / Feedback
A Picture of a Product that You Offer
Share a Candid Photo of You or Your Team
Post a "Sneak Peek" or Teaser Content
Promote a Free Download that You Offer
Ask a Question
Share a Favorite Resource or Tool You Use
A Short Video Clip
Post a Holiday Greeting
Recommend a Favorite Product
Share One of Your Favorite Websites of Blogs
Tag a Friend or Someone that Your Admire
Share a Service or Product that You Offer
Invite Your Community to Sign Up for your Newsletter
Share Industry News
Post a Pic of Your Workspace
Share a Guest Post You've Written
Post a Quote by One of Your Heros
Offer a Discount or Promo Code
Post a Shocking Statistic in Your Industry
Share a Motivational Quote
Post a Selfie / Picture of You Working
Share a Funny Meme or Photo
Post a Ready for the Weekend Image
Place Ideas on Your Marketing Calendar
The next step is to place those 30ish ideas on the calendar. For the longer posts that involve writing new content, set deadlines and responsibility for those to ensure that they are ready when you need them. We include below the calendar file that we use both for our own site as well as clients.
Once you have the plan scheduled out, all you have to do is execute it each week. Keep it close and check it on Monday mornings so that you can include the posts on your week's to-do list.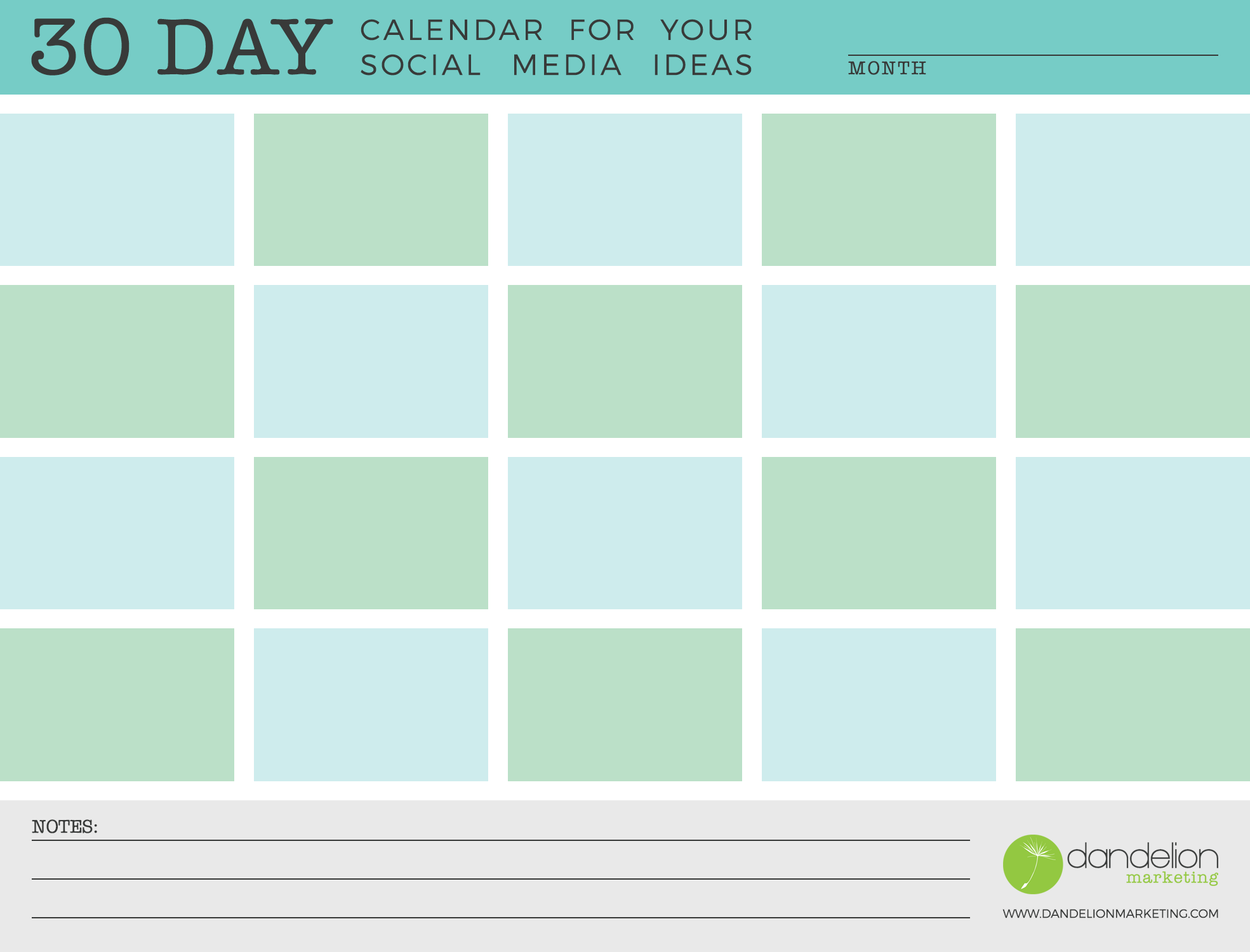 Developing and executing your online marketing plan requires a moderate amount of work, but the increase in online exposure makes this time an investment in your business.
As always, let us know how we can help!