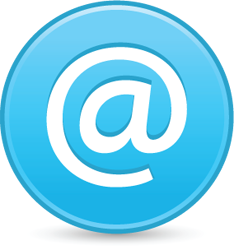 With most web hosting packages you will receive a certain number of email accounts or boxes. Even if you do not have a site yet, you can still secure a domain name and use the domain name for your email by having an email-only account with the host company. Domain-based email addresses for you and your employees provide a professionalism that is not present with free email accounts such as gmail. Once you've chosen your email addresses and set them up with your domain's hosting company, you will need to add them to an email program such as Microsoft Outlook in order to check and organize your email. Follow the steps below to add an account to Outlook.  Note that these instructions are for Outlook 365.
Launch Outlook
Select "File" from the Menu bar.
Click the "+ Add Account" button.  A window will appear.
Enter your email.
Click "Advanced Options" and check mark "Let me set up my account manually."
Now click the "Connect" button.
On the next screen choose your account type. In most instances it will be POP or IMAP or Google if adding a Gmail account.
Enter your password and click "Continue."
You should receive a screen that says "Account successfully added." It will then ask if you want to add another account at this time. If yes, enter the next email address and click "Next." If you are finished, click "Done."
If there is something you have always wondered how to do, let us know.