A Time Saving Online Tool for Small Business Owners
Scheduling meetings can be one of the most time-consuming aspects of running your own small business. Constantly emailing back-and-forth trying to align your schedule with the needs of numerous other people is a great way to burn up valuable time in your day.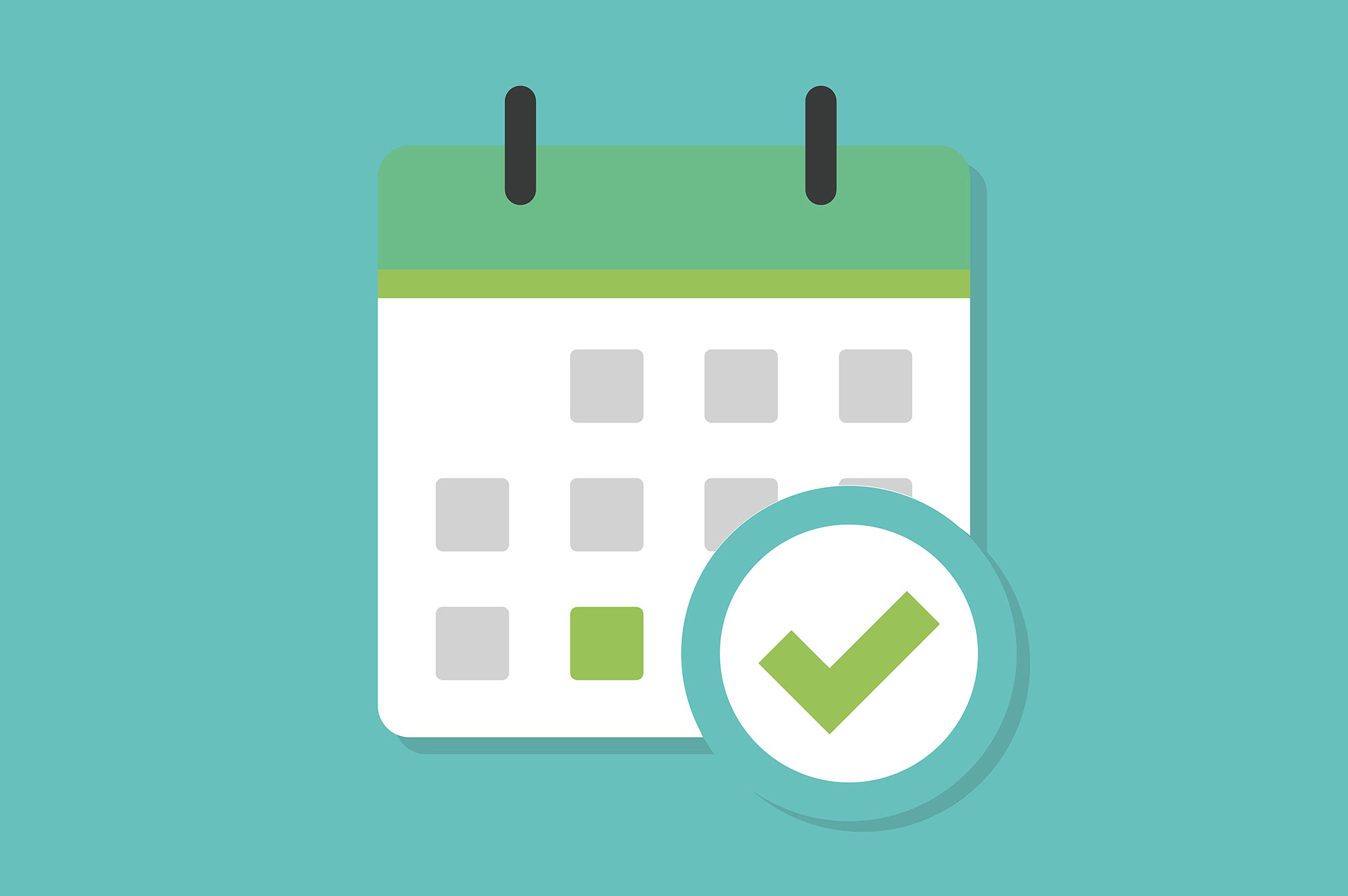 That's why we're here to offer you an online solution to this age-old business woe. It's called Calendly! Calendly is a helpful little tool that lets you put scheduling meetings on autopilot, freeing up time for you to do the work that you love. (And we aren't being paid to tell you this: we just love it!). Whether you are a freelance consultant or a busy CEO, anyone who schedules meetings can benefit from Calendly.
When we work with clients, we try to identify all the ways that their website can lighten and streamline the operational load of a small business. This nifty online tool is a winner in that category. The Book an Appointment button makes for the ultimate Call-to-Action on your website. It efficiently converts a casual website visitor into a concrete lead.
How It Works
Calendly makes scheduling meetings painless. All you have to do is connect Calendly to your online calendar, such as Google calendar or iCloud calendar, enter your availability, and let Calendly do the rest of the work. When someone wants to schedule with you, they can do so by clicking on a Calendly link that you send them or through a widget on your website. They will see your availability and choose a time that works for them, and the meeting is automatically added to their calendar and yours.
Viola, it's a date!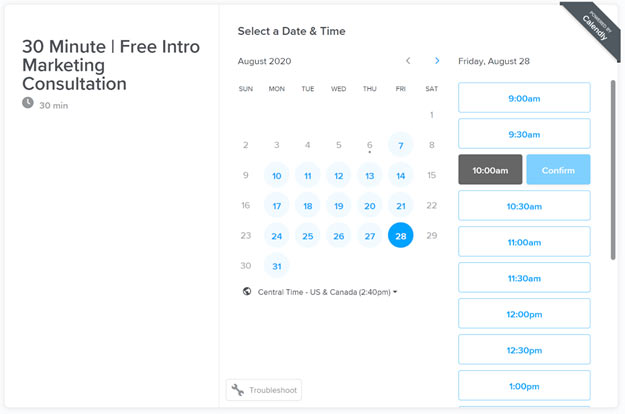 Calendly Features
You might be apprehensive about letting a computer take charge of your schedule, but don't be! Calendly offers a range of tools that allow you to have complete control over your time. It lets you add buffer time between meetings and prevent last meeting bookings. And you can set up multiple event types and create secret meeting types that are only available to certain people. Another helpful feature is the ability to pre-screen people with a short survey—this is great for freelancers who are taking appointments with potential clients.
Example: marketing consultant survey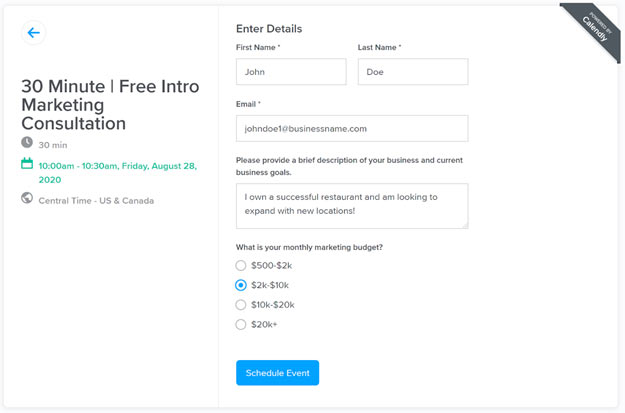 Calendly also offers measures that help ensure people show up to their scheduled meeting, such as adding a cancellation policy and sending email or text reminders. And if you charge for your time, you can even accept payment through Calendly! Oh, and did we mention that it integrates with Zoom and GoToMeetings (with the paid version) to make virtual appointments easy?? Wow, this little tool has it all!
It has a free version that offers all the basics and is a great way to give it whirl before committing to the expense of the paid version.
Time is more valuable than money: you can get more money, but you can never get more time. Being a successful business owner requires learning to optimize your time so you can be more efficient. Calendly is designed to help you do just that. Give it a try and spend less time scheduling and more time doing.