Our One Easy Thing for Today
Your web domain name is an integral part of your business identity. It is the central hub where customers and potential customers interact with your business. If you have an established brand with traffic to your website, you should be clinging to that domain name for dear life, which means doing everything in your power to protect it.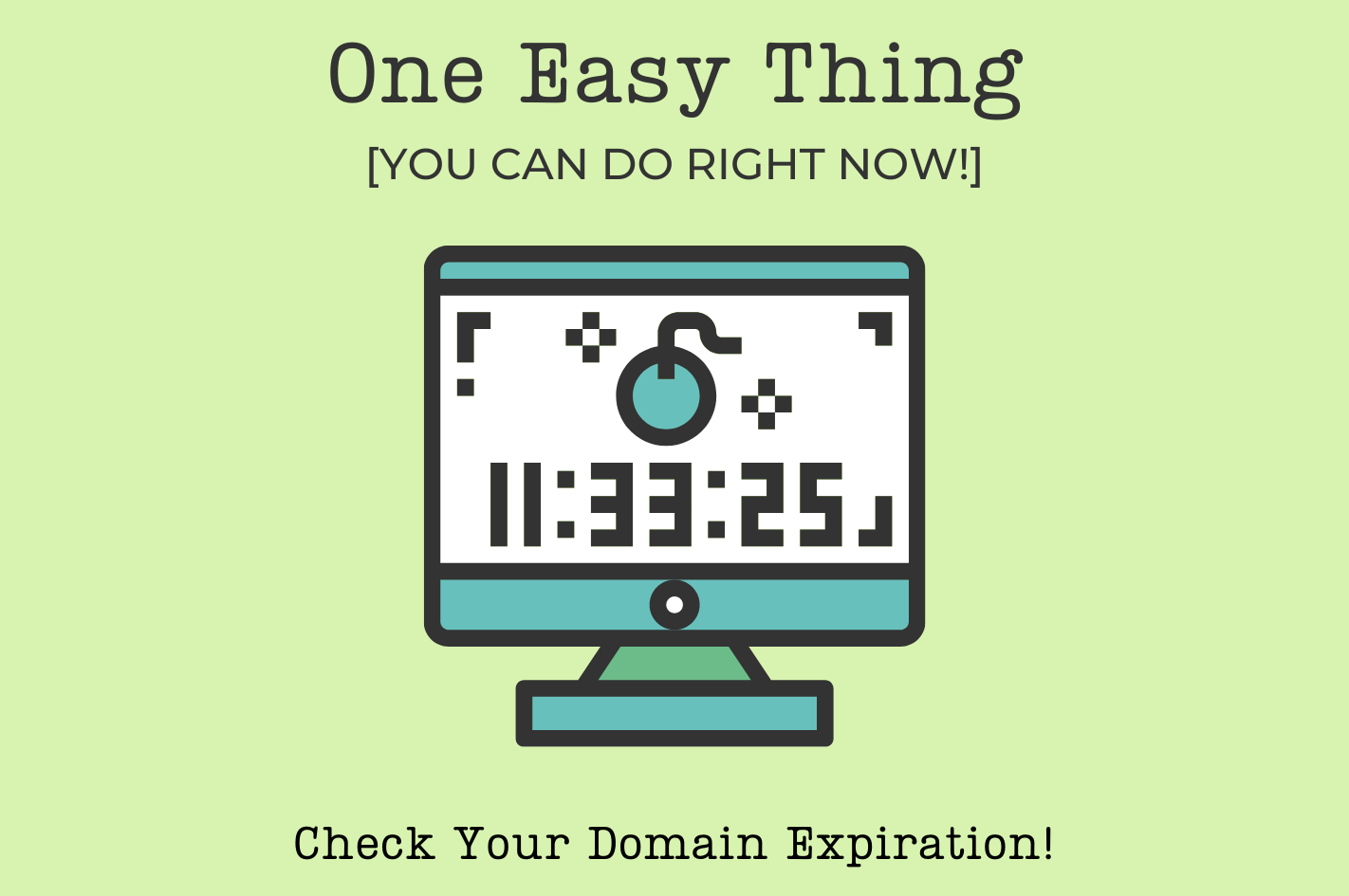 An important first step in protecting your domain is checking its expiration. When you registered your domain name, you agreed to lease it for a set amount of time. Maybe a year, maybe ten years. Do you remember? If not, then you are at risk of having your domain expire. And when it expires, it can be purchased by another buyer who could then profit from all the hard work that you did to grow the traffic to your website. Do you want that? (Of course not!)
Another plus of checking your domain expiration is protecting yourself from scammers claiming to be your domain registrar. If a random company contacts you telling you that your domain is expiring and asking you to pay money or to enter your account information, there is a good chance that it is a domain scammer. If you know where your domain is registered and when it expires, you will have the knowledge necessary to identify these scams.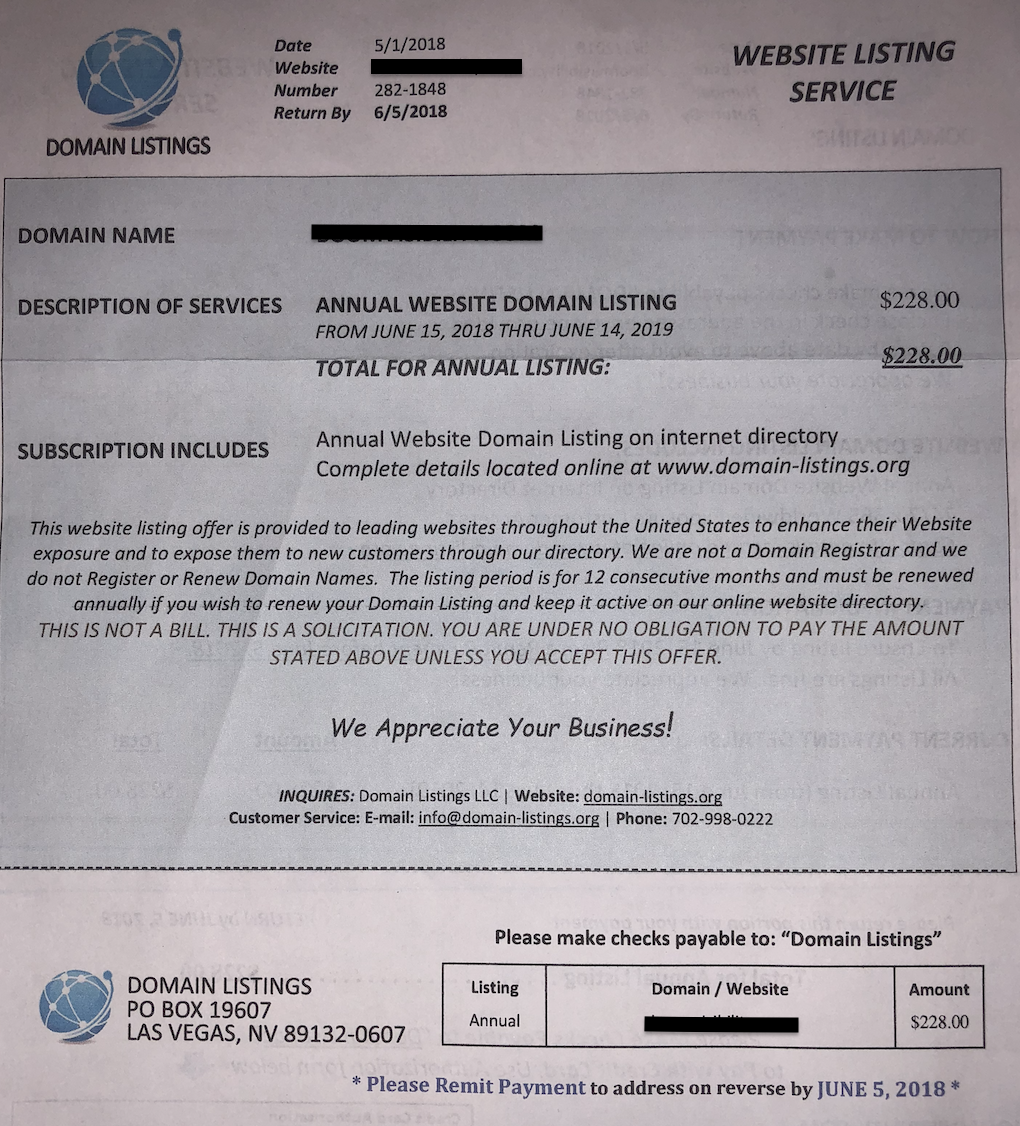 Have I convinced you of the importance of checking your domain expiration? Good. Now here's how to do it. (It's super easy!)
Just go to https://lookup.icann.org. Enter your domain name in the search bar and click "look up." This handy service will tell you who your registrar is and when your domain is set to expire. Keep this information in your records and mark that date on your calendar.
You did it! That small step could potentially save you lots of time, money, and headaches. Hooray!
Want more quick tips like this? Sign up for The Seed, a monthly small business marketing newsletter from Dandelion Marketing.