For most small businesses, reaching new customers on Instagram is a constant struggle. The competition on the app is always growing, and constant changes to the algorithm make reaching new people more difficult with each passing year. But believe it or not, it is still possible to have real, organic growth on Instagram. One way to help new people find your Instagram account is with smart hashtag use. Strategic hashtags make your posts discoverable to people who are likely to be interested in your content! That's huge. But the key word there is strategic. To find the best hashtags for your business, we offer a step-by-step approach in today's blog. Easy peasy–small business hashtags explained for you.
In a recent blog, we gave you an introductory guide to small business hashtags on Instagram. If you are a beginner Instagram user, we recommend you read that one first. In this post, we'll be breaking down exactly how to choose strategic hashtags that will help get your content in front of the right Instagram users.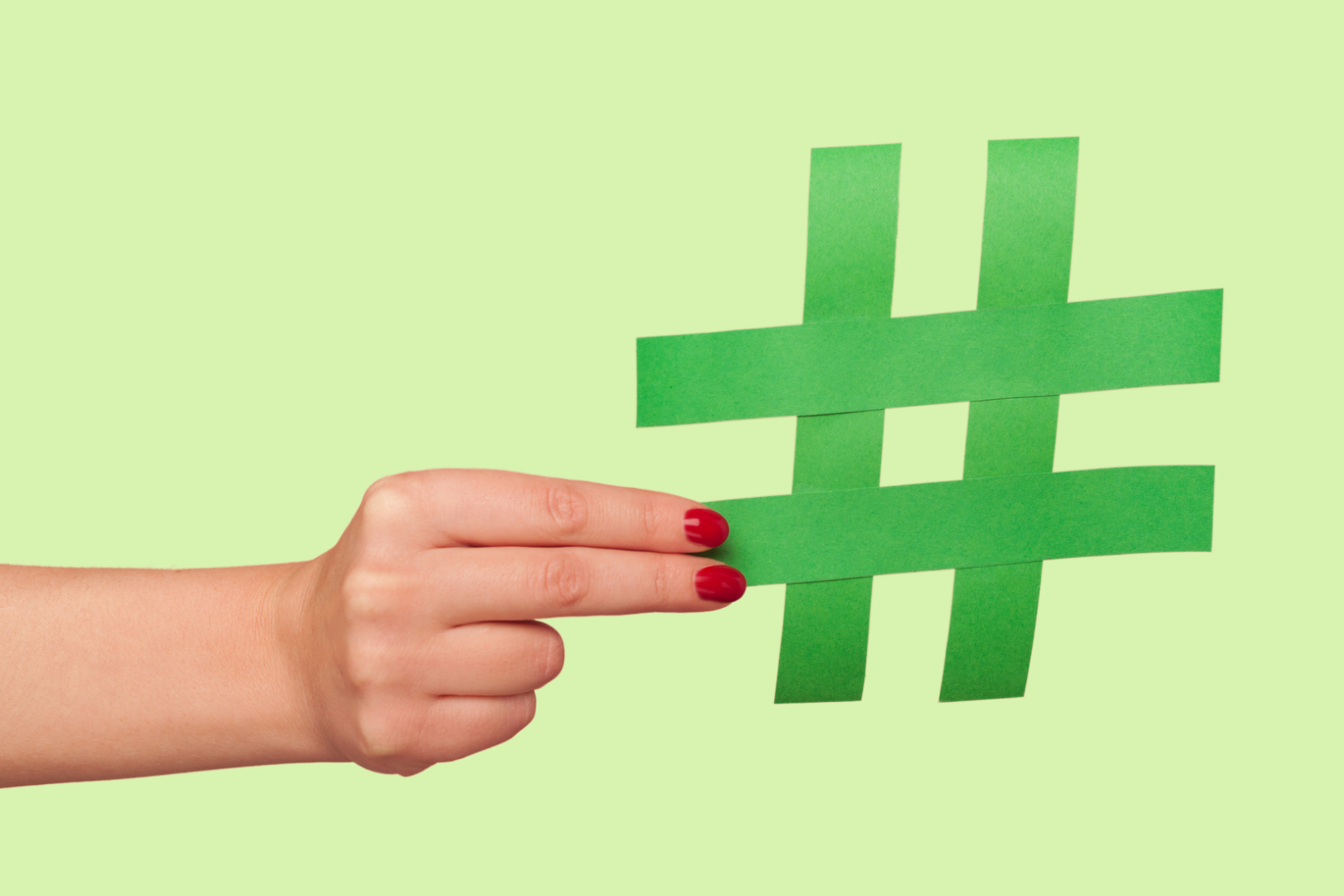 #1: Build a List of Potential Hashtags
You'll want to do some brainstorming to come up with a long list of possible hashtag options. Choose hashtags that are relevant to your industry or niche and that you think might reach your target audience. Here are some tips for coming up with hashtag ideas:
Research your competitors. Think of other businesses in your industry that are killing it on social media and go poke around on their posts. What hashtags are they using consistently? And while you're at it, check out other relevant accounts, such as industry leaders or accounts that your target demo loves.

Remember: try to emulate accounts that are getting lots of engagement. You can check to see how engaged an account's followers are with some simple math. Never rely on follower count to determine how well an account is doing: those numbers can be easily faked.

If you are a local business trying to attract customers within your geographical area, we strongly recommend checking out local bloggers to see what hashtags they tend to use. Make sure to add plenty of location specific tags to your list (ex: #shoplocaldenver)
Use one of the many online tools for finding new hashtags, such as Ingramer or Display Purposes. Simply type in a hashtag and get a list of similar tags to choose from
#2: Refine Your List
Now that you have a long list of potential hashtags, it's time to narrow it down.
First ask yourself, is this hashtag relevant to my content? If not, scratch it. You should never use hashtags that have nothing to do with your content or niche. The people searching those hashtags will not be interested in your content if it's not relevant.
Now, one at a time, search the hashtags in the Instagram search bar. When you click on the hashtag, you will see a few things:
How many posts have used that hashtag. This is important so jot down this number for each of your tags.
If anyone you follow is following that hashtag. If your competitors or people in your target audience are following a hashtag, it's a good sign that it is an actively used hashtag. Put a big gold star next to that one.
Posts using that hashtag. Click around and see what kind of people are using the tag to make sure it is right for your brand. Remove any hashtags that aren't going to fit well.
Eliminate overused and underused hashtags. Remember those numbers I had you write down before? Here's where they come in handy. Any hashtag with over a million uses is an overused tag with tons of competition. Scratch it off your list. Any post with fewer than 100 posts is an underused hashtag; nobody searches it so don't use it.
Finally, decide on a handful of hashtags to try out; you can use up to 30 in any given feed post. Try to choose a combination of average hashtags (between 100k and 999k posts), rare hashtags (under 100k posts), and location specific hashtags (if you are targeting a local audience).
#3 Test Your Hashtags
Start using those hashtags on your posts! We recommend copying them into a note file or saving them in your social media scheduling app so you can easily paste them into your captions. But don't get too comfortable. You should always be testing and optimizing your hashtag strategy. A great way to see how your hashtags are performing is to click the "View Insights" button under your post (Note: this feature is only available for business accounts). Here you will be able to see how many people saw your post based on your hashtag. Regularly try out new tags to see how they perform.
And we said this in the last post, but it needs to be reiterated: hashtags aren't going to be very helpful if you aren't posting good content. If you want to connect with people, post interesting and engaging content that will appeal to your target audience. That's the magic recipe.
Did you find this helpful?