Email offers a great way to stay in touch with your customers. Sending professional and informative emails to thousands of people can be so easy with the help of drag-and-drop email services like Mailchimp or ActiveCampaign. This tried and true marketing tactic is a no-brainer for most small businesses. Not sure if it's for you? Read our pitch on the value of email marketing here.
More Opens > Fewer Opens
But how many of your subscribers are actually opening your emails? When you spend time crafting the perfect message, you want them to actually open it—obviously. There is no standard metric for what constitutes a "good" open rate. Open rates vary based on your industry, the quality of your contact list, and many other factors. But whether your open rate is 5% or 25%, there is always room to improve.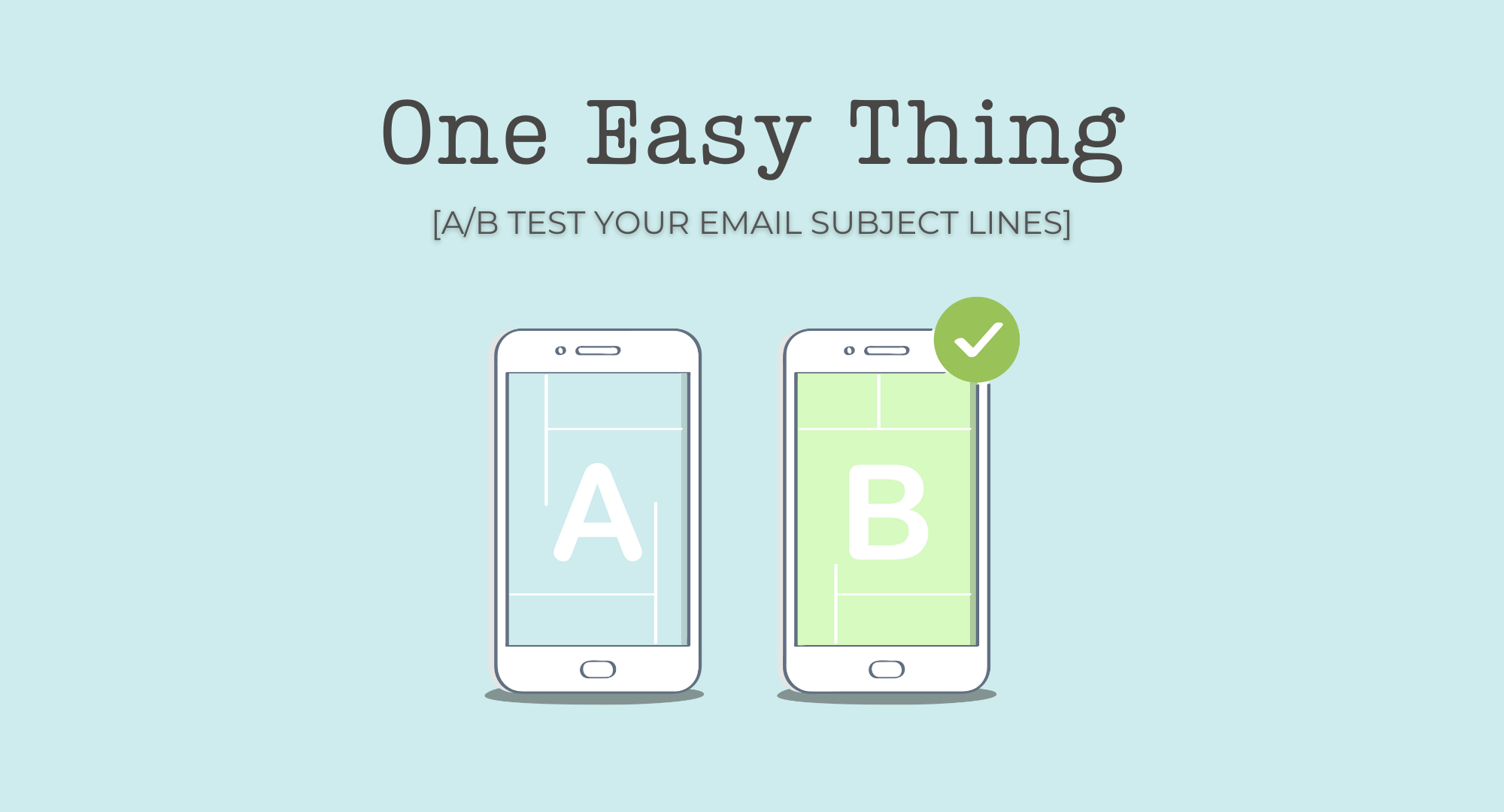 A/B Testing For the Win
Luckily, there is a proven way to boost the number of people opening your emails: A/B testing your subject lines. A/B testing, in the email context, is the process of sending one version of your email to one subset (version A) and sending another version (called, you guessed it, B) to a different subset. The two emails should be identical except for one variable—in this case, the subject line. Using metrics such as open rate to determine the success of each version provides valuable insights that you can use to improve future campaigns!
What's It Take to Get an Open Around Here?
One of the only factors in your control that affects whether your recipient chooses to click "open" is the subject line. Therefore, A/B testing your subject lines is vital in raising your email open rates. Any good email marketing platform will make this easy with a built-in split testing function. Just set up your email as an A/B Test, choose your variables, and decide which portion of your audience will receive the test. Your email platform will run the test on a portion of your audience and will automatically send the winning campaign to the rest. All you have to do is check the results and learn from them!

We recently did a split test for one of our email marketing clients in which we tested one literal subject line against one that was more lighthearted and fun. The lighthearted subject line received a 6.8% higher open rate! In terms of email open rates, that is a very significant win.
TLDR: Interesting and slightly funny (doesn't have to be hilarious) will get more clicks than dry and boring subject lines.
So, your one easy thing for today is to give it a try! Recreate our A/B test with an email to your contacts. Test a generic subject line against one that is a little more fun! We'd love to hear about your results!
Need a little more help with the whole email thing?