For Small Business
Digital marketing doesn't have to be complicated. A few simple steps can make a huge difference for a small business like yours.
Every business is different so the specific tactics will vary, but this simple strategy guide works for businesses of any size or industry.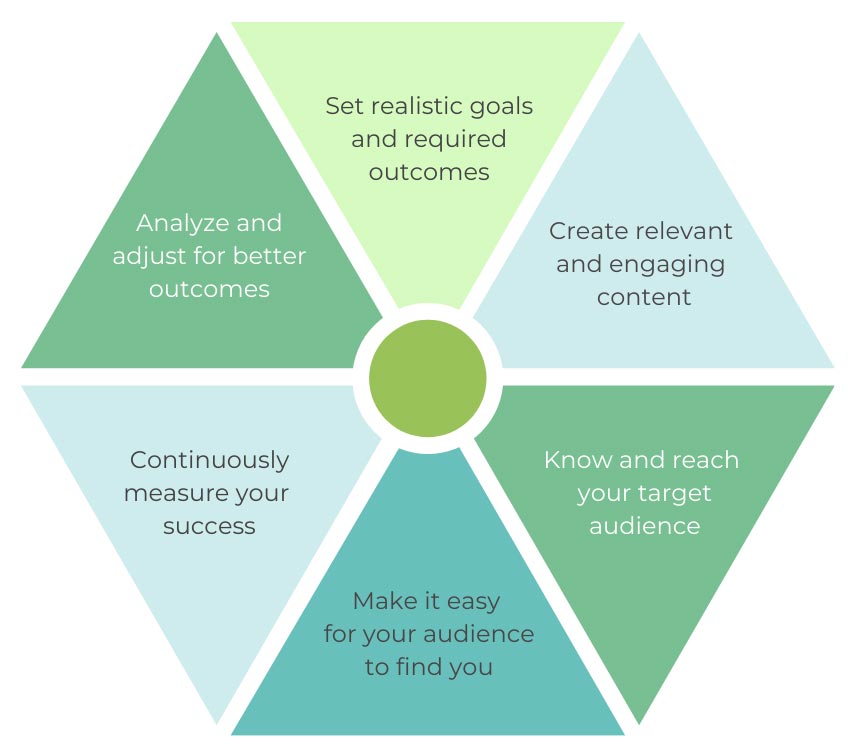 Set Realistic Goals and Targeted Outcomes
Start small by setting attainable goals. Aim to gain 10 new followers or one new customer each month. Pretty soon you'll be breezing past those goals and aiming much higher.
Create Relevant and Engaging Content
Create valuable content that is related to your niche. This content can be used for social media, your website, or an email newsletter! Need help coming up with content ideas? Download our 2022 Content Calendar!
Know and Reach Your Target Audience
Make sure your content and the platforms you choose match your ideal customer. Post on platforms that your target audience uses regularly and run ads that target specific groups of people. Don't cast a wide net (which wastes time and money); cast a very narrow and specific one. You don't need the world to follow you, just your target audience.
Make It Easy for Your Audience to Find You
Think how your customer would search for the product or service you offer and make sure they will find your business when they do so! If you have a local business that targets local traffic, ensure your business is listed on Google My Business with up-to-date information and make your social media accounts easy to find by having straightforward usernames (preferably @yourbusinessname).
Continuously Measure Your Success
Set aside time each month to look at your marketing efforts and take note of your results. Use the built-in analytics from your marketing platforms to measure your performance.
Analyze and Adjust for Better Outcomes
Take note of what works and repeat it. If something isn't working, try something else.
And if it's still overwhelming, hire a professional! Let dandelion marketing take all the stress of digital marketing off your shoulders so you can sleep peacefully.