According to Gartner, the future of B2B sales communications lies in digital channels, with 80% of interactions predicted to occur online by 2025. For small businesses, this shift highlights the importance of online marketing in staying ahead of the competition. Don't know where to start? There are 3 methods of online marketing that we consider necessary for nearly every business, regardless of size.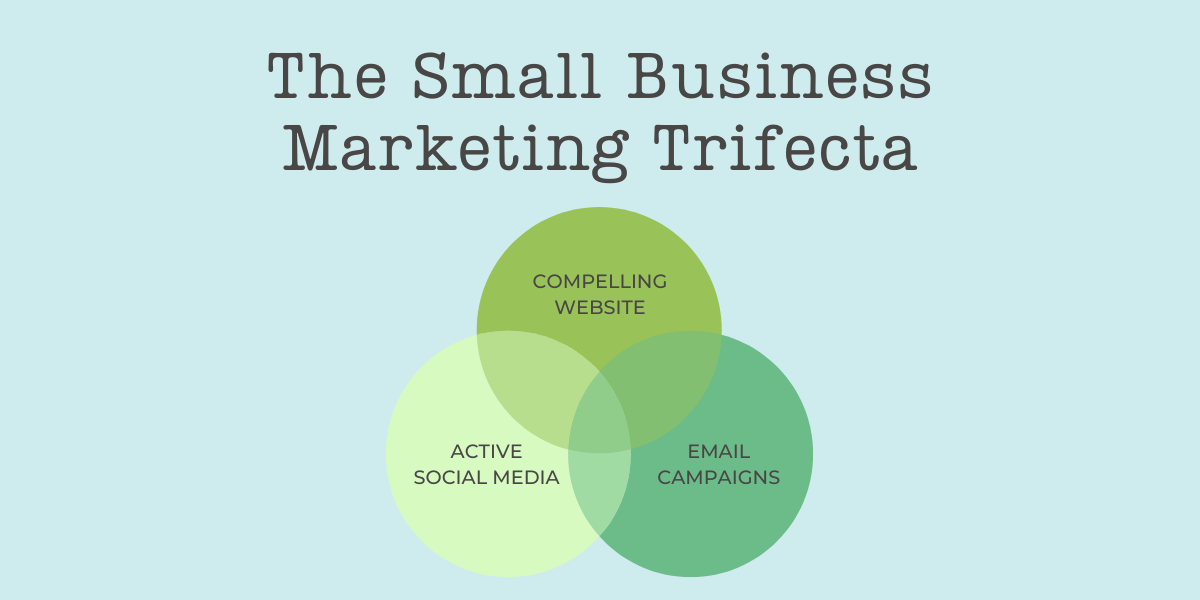 A Compelling Website
Your website is the face of your business online, making it vital to have an up-to-date, professional, and easy-to-use website. A strong website can help improve your search engine ranking, attract potential customers, and build your brand's online presence. Conversely, if your website is out of date or difficult to use, it can damage your brand image–especially among the younger, tech-savvy generations. Not sure if your website is up to snuff? Find out here.
Social Media Marketing
Social media is a powerful tool for small businesses to reach a wider audience and improve their brand awareness. By creating a consistent brand image across multiple platforms, including LinkedIn, small businesses can connect with their customers [and potential customers] and engage with them online. Social media also acts as a message board for your business, informing customers of company news and communicating the benefits of your products or service.
Email Marketing
Email marketing provides a personal touch to your digital marketing campaigns and allows small businesses to directly reach their audience through their inboxes. With the ability to segment your audience and track the success of your campaigns, email marketing is a cost-effective way to reach a large audience with targeted content. We wrote a blog all about the benefits of email marketing back in 2021, which is still entirely relevant today.
A strong website, active social accounts, and regular email campaigns: the ultimate trifecta of small business marketing. By incorporating these strategies, small businesses can reach a wider audience, improve their brand awareness, and [in the long run] increase sales. Don't miss out on the opportunities digital marketing can bring to your small business.
Don't have the time?