Confession: I am a sucker for a motivational text graphic. There, I said it.
A friend posted this graphic earlier today on Instagram (shout out to Ike!), and it really hit the right note. We all know this to be true—any small and consistent effort will yield an outcome where no effort will not. We know this. It's another take on the ole input-output adage. And yet … we get busy doing other things, and some areas of our personal and work lives end up in the "doing nothing at all" category.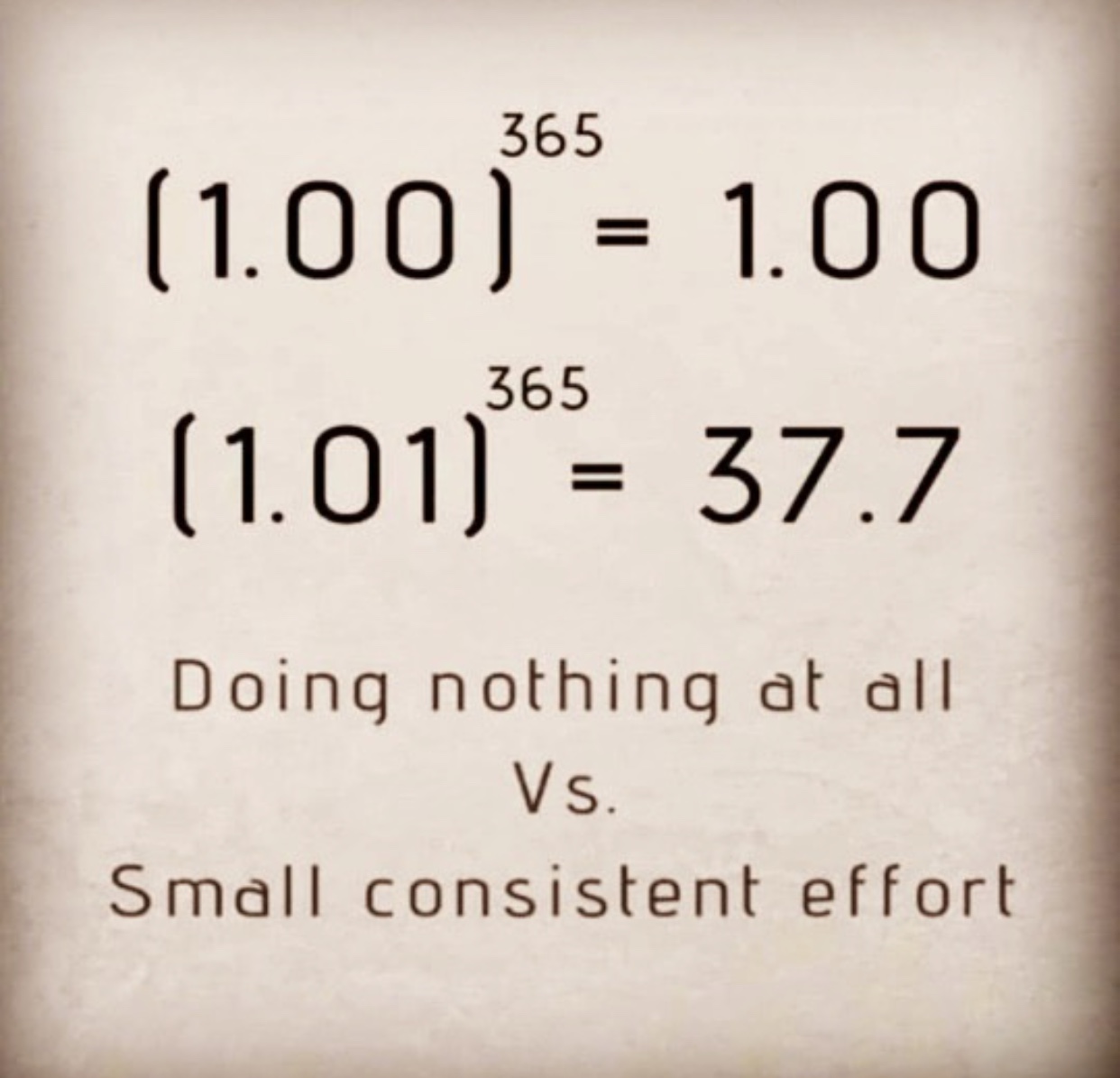 This chunk of insta-wisdom is infinitely applicable, but today I want to talk about using it in one specific, and very important, area of your business: online marketing.
Content writing, posting, sharing and online growth and engagement are very easy to put off until next week or next month, dropping below more pressing matters related to business operations. When this procrastination continues to happen consistently over time, the result is what you see in this graphic. And that's if you're lucky.
In the ever-changing context of online marketing, the lack of effort could actually yield a deceasing result—less than 1.00 in this case. As algorithms change and your competitors work harder to earn limited customer eyeball time, no effort can result in a reduction in your visibility.
Commit to Doing Something
So, let's commit to doing something, instead of nothing at all. What type of small, consistent effort could you undertake to jumpstart your online marketing?
Here are a few ideas to get you started.
Email a customer and ask for a Google review. Pre-write this email with the direct link to your Google page reviews (now conveniently located in your Google My Business dashboard to copy and paste). Once the email is written, sending it out to one customer each week with a short personal note added is a matter of minutes.
Post an update to social media. Consider planning these three-months at a time to make this much easier.
Write something new for your website. This can be reviewing existing content and editing to bring it up-to-date, or it can be writing a new piece about a new product or service you offer. Fresh content is key to online success.
Imagine the momentum and results that would come from doing this every week! Thank you, Ike, for this dose of graphical motivation.